Headlines:
---
---
October 30, 2016
Quartette Christmas Set to Tour Ontario and Western Canada
Here is where you can catch the ladies in December:
---
October 22, 2016
Còig Christmas to Tour the Maritimes
Here is where you can catch them in November and December:
---
October 15, 2016
Ten Strings And A Goat Skin Headed West in November
| | |
| --- | --- |
| | JMI's Ten Strings And A Goat Skin has been very busy touring in America and Europe over the past few months, but will make time for their first theatre and folk club tour of western Canada in November (2016). With their current CD, Auprès du poêle, charting well in North America and Europe, and with their four CFMA nominations leading the pack for this year's Canadian Folk Music Awards, the guys are on a steep trajectory with no signs of slowing down. |
Here's where you can catch them next month:
| | | | |
| --- | --- | --- | --- |
| Nov 04 | Edmonton | AB | FestivalPlace |
| Nov 05 | Calgary | AB | Braeside Community Centre |
| Nov 06 | Medicine Hat | AB | Esplanade Arts Centre |
| Nov 08 | Rocky Mountain House | AB | Grandview Stage Resort |
| Nov 09 | Lake Country | BC | Creekside Theatre |
| Nov 10 | Cumberland | BC | Cumberland Hotel |
| Nov 11 | Vancouver | BC | Saint James Hall |

On YouTube:
---
October 14, 2016
Ten Strings And A Goat Skin – Flying On Top Of The World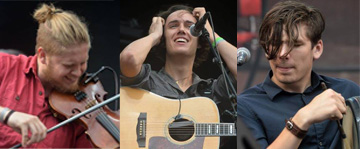 Prince Edward Island's traditional world/folk/fusion music trio, Ten Strings And A Goat Skin, has been singled out by Songlines Magazine (UK) for its "Top of the World" top 10 list in the magazine's October 2016 issue. Considered one of the most respected world music publications, Songlines lists Ten Strings And A Goat Skin's new album, AUPRÈS DU POÊLE at number 5 of its October issue. The list, which also features 5 additional track picks from the iconic Quincy Jones, is also presented in a CD attached to the magazine and mailed out to its over 20,000 subscribers. In addition to the magazine listing and feature review of the album, and as part of Songlines partnership with British Airways, the airline will be including the Top of the World and celebrity playlist selections in their in-flight audio entertainment channel for the month of November. This reach extends to a potential global audience of 1.1 million. Group member Rowen Gallant, grateful for the acknowledgement, stated, "We're so thrilled that British Airways is deciding to include new music from young bands like ours on their flights."
The trio has seen numerous and excellent reviews for its new album including a further feature in Canada's preeminent Folk magazine Penguin Eggs for the month of October.
After a very busy summer season the group will continue touring returning to France and western Canada this fall.
For more information please go to tenstringsandagoatskin.com
---
October 3, 2016
JMI Signs Denmark's Jonah Blacksmith
At JMI we pride ourselves in searching the world for the very finest roots artists. This year we received some 600 solicitations from artists from every corner of the globe looking for representation for the coming season, and we signed one, Denmark's Jonah Blacksmith.

I saw the seven piece Jonah Blacksmith for the first time at fabled Tønder Festival in Denmark this past August, and about 60 seconds into the first song, I knew I wanted to sign them. Their harmonies, their groove, the songwriting put me in mind of The Band. Although they are distinctly Danish, they also have a universal sound that could be described as Americana. Powerful stories are told through brilliant songwriting, featuring beautiful, soulful harmonies. This is a group ready to take the North American folk scene by storm, but also a group that poised to appeal to a much wider audience that just the folk and roots crowd.

Jonah Blacksmith will be touring Canada in July of 2017 and are already being courted by some of the biggest festivals in in the country. The Canadian delegation at Tønder were unanimous in their assessment of this band – all the presenters who saw them want to host them as soon as possible.
| | |
| --- | --- |
| Brilliant songwriting and soulful harmonies | Their current CD, Northern Trail, is a showcase of a multi-talented group on the verge of something big. Their Danish single, Off the Track, was produced by the Grammy Awarding winning Tchad Blake, whose credits include Robert Plant, Arctic Monkeys, Tom Waits, and Sheryl Crow, to name but a few. |
---
September 25, 2016
James Keelaghan in Alberta & BC in October
And don't miss James at the Stan Rogers tribute show at Hugh's Room in Toronto on November 18th, which will feature a number of great Canadian folk artists!
---
September 24, 2016
Guy Davis Returns to Western Canada in October
---
September 24, 2016
Black Umfolosi to Tour Canada in March 2018
One of the easiest world music groups to produce, their tech consists entirely of five wireless mics, which means that they can play huge concert halls, small theatres and virtually everything in between. A typical show will feature at least two costume changes and continuous dancing, including the spectacular gumboot dance.
The tour will start in Atlantic Canada and proceed onto Quebec and Ontario, finishing up on the west coast. The entire month of March is set aside for this tour.
---
August 26, 2016
Three Fantastic New Tours!
British Acts to tour in 2017 and 2018
---
Moulettes to Tour Canada October 2017
---
July 15, 2016
Strawbs to Tour Central and Eastern Canada in the Fall
| | |
| --- | --- |
| The Strawbs will be touring Quebec, Ontario and the Maritimes in October. This will be the first tour in two years, and once again we will be touring Acoustic Strawbs, compromising of Dave Cousins, Dave Lambert and Chas Cronk, all members from the band's golden period, when they were headlining venues like the Montreal Forum and Maple Leaf Gardens in Toronto. | |
More than 40 years on the road and the guy are still going strong and sound as good as they ever did. Here is where you can catch them in October.
---
July 22, 2016
Black Umfolosi Coming to Alberta and BC
Here is when and where you can catch them this summer:
---
July 13, 2016
Young'uns Are Headed to Canada
---
July 12, 2016
CBC's Tom Power Picks Moulettes
as Best Act at Winnipeg Folk Festival
---
July 9, 2016
Vishtèn has Busy Summer in Canada and America
---
July 9, 2016
Ten Strings And A Goat Skin's New Video
Pays Homage to the Worker
For Immediate Release - JULY 9, 2016
Working closely with producer Leonard Podolak of Grammy- and Juno-winning eclectic roots favourites The Duhks, Ten Strings And A Goat Skin have pushed their music into new territory in this video with Coal Not Dole, adding only a B3 and crazed pump organ and taut vocal harmonies for a rich and infectious sound that highlights a call for change.
---
June 28, 2016
Skipper's Alley Make Canadian Debut
Skipper's Alley is one of the best trad groups to emerge from Ireland in recent years. The seven piece group incorporates everything from pipes to harp and have a sound that is unique on the trad scene right now. They are about to embark on their first Canadian tour, a run of dates in Nova Scotia. Here is where you can catch them this week and next.
---
June 22, 2016
Claire Lynch En Route to the Maritimes
---
June 22, 2016
Steve Earle and Shawn Colvin Cover Sylvia Tyson
---
June 22, 2016
Ten Strings And A Goat Skin Have Busy Summer
*Two shows on August 15, in Fredericton and Miramichi, NB

The guys will also be touring western Canada in November, details TBA. For a list of all their dates, including America and Europe, please click here.
---
June 22, 2016
The British Are Coming!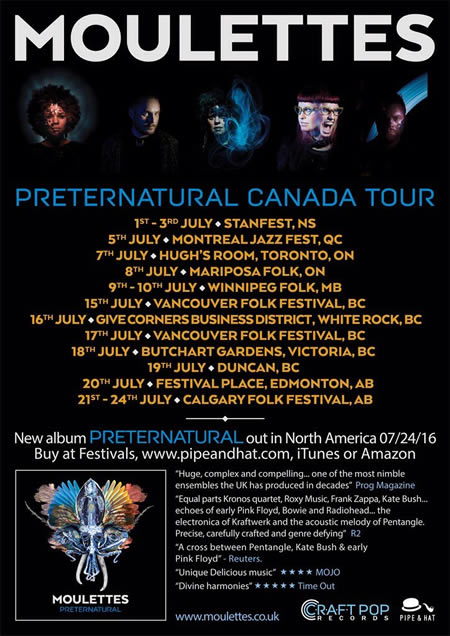 ---
June 13, 2016
Còig to Spend Most of July in Ontario
---
June 9, 2016
Award Winning Music Executive Bernie Finkelstein
Joins Tablerock Media Board of Directors
FOR IMMEDIATE RELEASE
---
June 9, 2016
Oysterband Coming to Canada in July
---
June 7, 2016
Dublin's Irish Music Magazine
Gives High Praise to Goitse
"If at the end of the year the BBC contact me (as they do) and ask me to name my gig of the year (as they do) Goitse at The Dunamaise Theatre would be a country mile ahead of anything I've seen this past five years."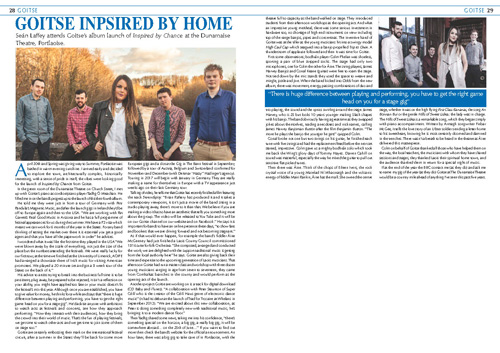 (Reprinted with the kind permission of Irish Music Magazine of Dublin, Ireland.)
---
June 6, 2016
Moulettes to Tour Canada in June
Here is the full schedule of where you can find them this July:
---
May 18, 2016
Celtic Guitar Hero Tony McManus to tour Western Canada
in October, 2017
Tony's Mysterious Boundaries has been hailed by his peers as "A masterpiece," (John Renbourn) and "Beyond beautiful – it's perfect," (Tommy Immanuel).
---
May 2, 2016
Coig to Tour Christmas Show Across Western Canada
In December of 2017
Audiences can expect the same Cape Breton style that has endeared them to audiences in Canada, America and Europe, with the usual fiddling, step dancing and vocals. This show will appeal to a wide demographic and is perfect for block bookings.
---
May 2, 2016
Vishtèn to Tour Atlantic Canada in 2018
After some juggling, we have managed to find a time frame for the guys to tour the region they hail from, Atlantic Canada. Vishtèn will tour Atlantic Canada April 5 - 15, 2018. Expect the usual blend of step dancing, fiddling, vocals and humour. All the members of the group are multi-instrumentalists, and we do not hesitate to say that they are the finest proponents of Acadian culture to be found anywhere.
---
May 2, 2016
The Young'uns Take Best Group at BBC2 Folk Awards
JMI congratulates the guys on winning again for 2016, Best Group, and no small feat considering the competition across the pond. Also from last week, the guys received a rare five start review for their concert in Coventry, which stated, "It's so bound to leave you feeling better about life that their gigs should probably be available on prescription."
---
April 19, 2016
Globetrotting Vishtèn Wins Awards,
Releases New Promo Video
JMI congratulates Vishtèn on this latest award and we wish them safe travels as they tour the world.
---
April 16, 2016
Tony McManus to Tour Atlantic Canada in May
| | | | |
| --- | --- | --- | --- |
| May 15 | Hunter River | PEI | Harmony House Theatre |
| May 20 | St. John's | NL | LSPU Hall |
| May 21-23 | Norris Point | NL | Trails Tales and Tunes Festival |
| May 25 | Lewisporte | NL | House of Diamond Arts Centre |
| May 26 | Carbonear | NL | Freshwater U.C. Community Centre |


On YouTube
---
April 12, 2016
JMI Roster Figures Large at May Run Event
From the JMI Speaker's Corner, Canadian music industry legend Bernie Finkelstein will deliver the key note address at the event. Finkelstein is the founder of True North Records. He also managed many artists including Bruce Cockburn, Murray McLauchlan and Dan Hill. Bernie was the Chairman of MUCHFACT for 26 years, an organization he co-founded with Moses Znaimer in 1984. Bernie was inducted into the Canadian Music Industry Hall of Fame in 2003. In 2006, the Canadian Academy of Recording Arts & Sciences (CARAS) awarded Bernie the Walt Grealis Special Achievement Award, Mr. Finkelstein also received the Order of Canada in 2007.
---
April 11, 2016
On the Cover of The Rolling Stone
Well, not quite, but JMI artists rock, and they are constantly making the covers of some of music's most prestigious and influential music publications around the world. Here are some of the magazine covers our artists have made in recent times.
---
March 30, 2016
Claire Lynch to Tour Atlantic Canada in 2017!
Claire Lynch has long been recognized as a creative force in acoustic music and at the forefront of women who have expanded the Bluegrass genre. She has two GRAMMY nominations and countless other awards among her official accolades. Frequent and enthusiastic standing ovations at her performances with her tight, virtuosic band demonstrate her ability to captivate widely diverse audiences. Critics laud her songwriting as an undeniable gift, and her enthralling "hillbilly angel" voice has landed her spots on recordings from Linda Ronstadt to Ralph Stanley in between.
---
March 26, 2016
JMI Artists Take 14 Music PEI Award Nominations
Here are all the categories our artists were nominated in – we congratulate them, and all our other friends and colleagues who were nominated
Acadian/Francophone Artist of the Year
DOC
The Ross Family.
Julien Kitson
Entertainer of the Year

The East Pointers
Irish Mythen
Touring Artist of the Year

The East Pointers
Irish Mythen
Album of the Year
The East Pointers — Secret Victory
Tim Chaisson — Lost in Light
Vishtèn — Terre Rouge
Coyote — Proof of Life

Roots Traditional Recording of the Year
The East Pointers — Secret Victory
Vishtèn — Terre Rouge
DOC — DesRoches Ouellette Chaisson
Dunromin — Memories
Cavendish Beach Music Festival Group
Recording of the Year

The East Pointers — Secret Victory
Sorrey — Thick As Thieves
Racoon Bandit — Close Your Eyes
Vishtèn — Terre Rouge
---
March 21, 2016
Ten Strings And A Goat Skin Take Off Internationally
PEI Band selling out international venues and charting on Billboard
PEI's Ten Strings And A Goat Skin seem to be going about things in a backwards kind of way, but the results have been incredible. The young band has toured Europe and America many times, and are already at the point where they are selling out most of their shows abroad. On a recent 40 date tour of America, the band played to capacity houses almost everywhere, something that mirrors their recent European tours. What is unique about this situation is this – the band has established themselves as an act that can sell out venues in America and Europe before they have even played many Canadian festivals and venues.
And last month Billboard Magazine announced that TSGS's current CD, Corbeau, was charting at #6 internationally for world music, putting them in competition with major artists like Loreena McKennitt and Buena Vista Social Club.

Ten Strings will tour Canadian festivals in July of 2016 and will also be touring the Maritimes and western Canada in the next year. Fans can look forward to a new CD release in June.
---
March 21, 2016
Bellowhead and Oysterband Make the Top Five Records
of the Past Thirty Years
Every year since 1986, England's fRoots magazine has tasked a large international panel of experts – over 300 in recent times – to nominate the Album Of The Year. After they announced the results of the 30th annual fRoots Critics Poll for Albums Of The Year in December, the magazine invited the public to vote online for their one favourite album out of all the winners and runners up in every year's Critics Poll since it began in 1986, 120 albums in all. And after a massive entry the Best Of The Best, the placings are:
1. BUENA VISTA SOCIAL CLUB Buena Vista Social Club (World Circuit) 1997
2. PAUL SIMON Graceland (Warners) 1986
3. BELLOWHEAD Hedonism (Navigator) 2010
4. JUNE TABOR & OYSTERBAND Ragged Kingdom (Topic) 2011
5. OYSTERBAND Holy Bandits (Cooking Vinyl) 1993

JMI congratulates Oysterband and Bellowhead on taking three of the top five spots in this very prestigious and elite list.
Read more about this list here.
---
March 8, 2016
Guy Davis Will Be Back in Canada in April
Guy Davis will return to Canada for a brief tour in April, with dates in Ontario and out west. He returns in the fall for a larger western tour, but meanwhile, this is where Canadian blues fans can catch him next month.
| | | | |
| --- | --- | --- | --- |
| Apr 07 | Midland | ON | Midland Cultural Centre |
| Apr 08 | Brampton | ON | Rose Theatre Studio |
| Apr 09 | Calgary | AB | Braeside Community Theatre |
| Apr 10 | Calgary | AB | Southwood United Church |
| Apr 13 | Medicine Hat | AB | Esplanade Centre |
| Apr 14 | Saskatoon | SK | Village Guitar & Amp |
---
February 18, 2016
After Three Decades, Shane Howard's Solid Rock
Back at #1 on Australian Radio
"I realised that this country that I grew up in, that I thought was my country, wasn't," says Howard. "I had to reassess my whole relationship with the land and the landscape, and understand that we had come from somewhere else, and we had dis-empowered a whole race of people when we arrived."
Shane received the Member of the Order of Australia on January 26th, Australia Day. "Our national character is evolving; that's why I think it's really important that we move towards a republic and we stand on our own two feet in the world and identify clearly who we are," Howard recently told the ABC.
"And I don't think you can have a republic without having a treaty with your First Nation's People, if you want to stand as an honourable nation in the world".
You can watch video of the new version of Solid Rock here.
---
February 14, 2016
Moulettes to Tour the UK in April
and May "Preternatural" to be Released in April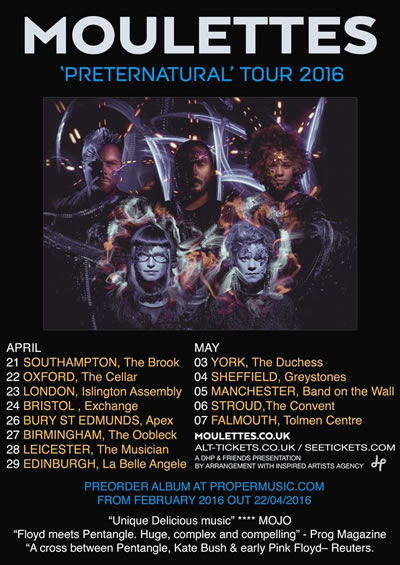 JMI's Moulettes will be busy this spring with a UK tour and the release of "Preternatural," an incredible new recording that is poised to take the band to the next level.

Moulettes will tour Canada in July from the east coast through to Vancouver Island. Most of the dates are embargoed until the various presenters announce them but we can tell you that they will be performing at the Stan Rogers Folk Festival in Canso, Nova Scotia on the first weekend in July. Watch this page for tour dates.
---
February 13, 2016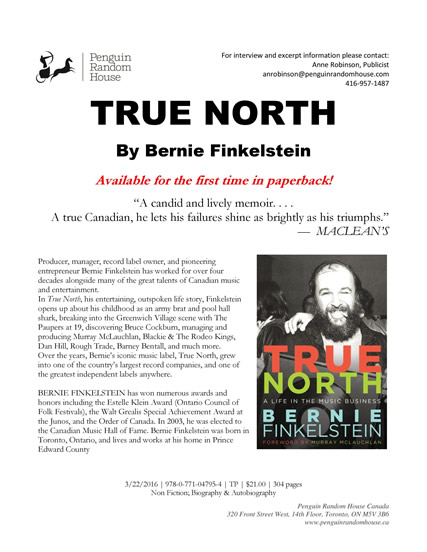 Click to view full size image.
---
February 13, 2016
The Young'uns Nominated as BBC2 Folk Awards
Group of the Year
The Young'Uns took this same honour last year, and this is really an emerging group to watch. Many of their European dates are selling out months in advance, and we are very excited to have them coming to Canada in July. Keep an eye on this page for details. We can tell you that they will be in Alberta and BC next summer for sure.
---
February 9, 2016
Ray Bonneville to tour Atlantic Canada in November
Ray is a Juno Award winning singer-songwriter with a bluesy feel and one of the best solo acts in the country. His tech and hospitality requirements are minimal but his shows are intense and riveting.
---
February 9, 2016
Vishtèn Heading West in the Fall of 2017
Vishtèn on YouTube
Their Rider
---
February 8, 2016
Guy Davis to tour Quebec and Ontario
New York City blues artist Guy Davis will tour Quebec and Ontario from October 25 - November 5, 2017. This will mark Guy's first tour of the region in three years.
---
February 8, 2016
Ten Strings And A Goat Skin's "Corbeau"
Ranks #6 Internationally for World Music
Says Billboard Magazine
Billboard advised that the information is tabulated weekly through Nielsen SoundScan. Groups listed in the top ten for the same week included Buena Vista Social Club, Loreena McKennitt and The High Kings.
"That's some pretty amazing news that came right out of left field!", says group percussionist Caleb Gallant. Contacted while on the road in Indiana, USA, he acknowledged the caliber of artists on the list as being "absolutely amazing".
The group is currently on a forty day tour of the Northern United States.
---
February 8, 2016
Goitse Wins Prestigious German Award
Goitse also won two major awards in 2015, Trad Group of the Year 2015 - Live Ireland Awards and Group of the Year 2015 - Chicago Irish American News Awards.
---
February 8, 2016
Vishtèn Receives ECMA Nomination
---
February 8, 2016
Shane Howard Receives the Order of Australia
JMI would like to congratulate Shane Howard, who was recently awarded The Order of Australia for a life spent championing many causes, including aboriginal rights and the environment. Howard said that while he felt honoured in receiving the award, that it was both "lovely and ironic."
---
February 8, 2016 Quartette Has Two Ontario Dates in February
---
January 31, 2016
James Keelaghan to Tour Western Canada in April 2017
Juno Award winning James Keelaghan is one of Canada's most successful and respected musicians, and one of the brightest stars on the world folk scene today. His touring seldom stops, taking him across North America, Europe, the UK and Australia on a regular basis. Keelaghan has an uncanny knack for finding incredible stories and turning them into finely crafted songs. A commanding performer, he develops an intimate rapport with audiences through his stories and sense of humour, and then leaves them spellbound with passionate renditions of songs that touch on universal emotions and relate historical events to the present.

James is taking some down time to write in early 2016, so don't be surprised if he shows up with some great new additions to his 25-plus year canon.
---
December 21, 2015
Goitse to Tour Western Canada in 2017
---
December 17, 2015
JMI Signs the UK's Young'uns
JMI is very pleased to announce that we have concluded an exclusive booking agreement for Canada with England's fabulous The Young'uns.
Voted 'Best Group' at the 2015 BBC Radio 2 Folk Awards, The Young'uns have fast become one of the foremost groups on the UK folk scene. Beguiling audiences around the world, they seamlessly switch from beautiful ballads to brilliant banter, from profoundly poignant songs to infectiously irreverent humour. This, combined with their passion for storytelling and commitment to maintaining the tradition of social commentary, has led to five star reviews, live sessions on BBC Radio 2, 3 and documentaries on Radio 4 as well as countless sell out shows and main stage festival appearances throughout the UK and abroad.
The guys will be touring Canada in July of 2016, details TBA.
---
December 15, 2015
De Danann to tour Canada in March, 2016
The guys will be featuring music from their decades long career, as well as from their current release, Wonderwaltz. For anyone who loves trad, this tour is not to be missed.

Here is where you can catch them in March*:
*Please note that dates may be added to this tour.
---
December 14, 2015
Ten Strings And A Goat Skin
Jump into 2016
Invitations for a return to Milwaukee Irish Festival, the worlds largest Irish festival, and Shrewsbury Folk Festival, the second largest folk festival in UK, has resulted in their having been festival favourites in 2015. Additional praise from Shrewsbury came on the announcement that the PEI band had the highest CD sales of the festival, an uncommon occurrence for an artist's debut tour in the country. Further 2016 festival returns and inclusions by major events and festivals are upcoming.
With time spent in late December at Studio4 in Joliette, Quebec with good friend, musician and producer Leonard Podolak [The Duhks], the group had opportunity to finish work on its newest recording project and is expecting a CD release in late spring. Group member Rowen Gallant comments, "This album is overdue and we are proud and excited to be introducing our new music to everyone in early 2016." The trio is hopeful that it will be well received.
Rounding out this year and the holiday season, Ten Stings And A Goat Skin has the great fortune to be guesting in Toronto with host, CBC personality and recording artist, David Myles, at his Massey Hall Presents concert, "An East Coast Christmas", along with The Fortunate Ones, Damhnait Doyle and Stuart Cameron on Dec. 21st just before they head home to the Island. The band will ring in the New Year at a fund raising event for the Summerside Lobster Carnival at Credit Union Place in Summerside, PEI and invites Islanders to join them in the celebration.
Ten Strings And A Goat Skin's 2016 touring kicks off on January 14th. with a twenty date trip across the United States with performances from Rice University Auditorium Performance Hall in Oregon, to the Chandler Music Hall in Vermont and the prestigious Burren Backroom Sessions in Massachusetts. The tour wraps up in Ohio, where the group will headline the inaugural concert at a new performance space, Hensville Park, Toledo Ohio's entertainment epicentre located in a revitalized area associated with the the city's triple A baseball team, the Toledo Mud Hens.
This Winter US tour will be followed by subsequent jaunts through France, Switzerland, Canada, the US and the UK in 2016.
The guys will tour Atlantic Canada September 30th through October 9th of 2016, and Western Canada November 3rd through 20th, also in 2016.
For more information on Ten Strings And A Goat Skin and a complete gig listing please go to TenStringsAndAGoatSkin.com.
WINTER US TOUR DATES
---
December 5, 2015
Coig to Tour Western Canada in the New Year
Here's where you can catch them out west in the new year:
---
November 30, 2015
A Quartette Christmas
Available for Western Canada in December, 2016
The shows feature Sylvia Tyson, Gwen Swick, Cindy Church and Caitlin Hanford, as well as a three piece backing band, for a total of 7 people on stage.


The 2015 tour booked up extremely quickly, so please let us know if you would like a date, as we are not able to expand the tour beyond the dates listed above.
---
November 22, 2015
Remembering Ron Hynes
The music of Ron Hynes has been with me most of my life. I first encountered it when me and my buddies would make our annual pilgrimages to the Atlantic Folk Festival in Nova Scotia in the late 1970s. They would always put the Wonderful Grand Band on late at night when people were drinking, and my God, they were fun. Later when I was a D.J. at university I would spin Ron and the WGB, and then later still, like every other folk singer and busker in the country, I performed Sonny's Dream in bars and on sidewalks from one end of the country to the other when I was trying to establish myself as a folk singer. "Sing Sonny," someone would shout from the back of the bar. It never failed. It was not possible to do the circuit without knowing that song. And that was 30 years ago.
Fast forward to the 1990s and I had become a booking agent and a huge Ron Hynes fan. Cryer's Paradise was released in 1993 and I swear I must have played it every day for five years running. It was as brilliant a collection of songs as I had heard from any Canadian songwriter, and that's saying something in the land of Cohen, Mitchell and Lightfoot. Not only were the songs powerful, but as I would find out later, they were also largely autobiographical. (I remember a gig he did one night where he was in the hole after paying the band, just like the lyric, "Most nights I'm left with less than I get paid.)
I got to know Ron a little while Cryer's Paradise was making waves. There was a big push from the label and he had a couple of good years, but then, as is often the case in this business, things went a bit south for a while and all of a sudden, Ron vanished. He left his management company and his native Newfoundland and went to Toronto, and nobody heard much of him for some time. Then I went to the East Coast Music Awards, I think it must have been 1996, and I ran into Ron. "Where the hell have you been?" I said. "I want to be your agent." Things had not been going well, and he was so happy to have someone express an interest in booking him again. I remember his exact words. "Jesus Bob, I need this in my life right now. I need to be working." And so we shook hands and I signed him to my fledgling agency. That night I remember thinking, "Jesus, I just signed Hank Williams." To me, it felt like that. It was early on in my career as an agent, and to have an artist of Ron's calibre was more than I could have imagined.
At that time, Ron's stature was not nearly what it is today. Despite the success of Sonny and the stunning masterpiece of Cryer's Paradise, Ron was hardly a household name and getting the gigs was not easy, nor was the money much at first. Ron eventually moved here to PEI and had a house out near Summerside. I was booking gigs, but they were down the road, and Ron needed money now. Sometimes he would call me and say he had no money, no food in the house, and could I send some cash in advance of the bookings I had secured. I did this many times until we got up and running. One night we were talking about the foibles of the music business and he said, "Bob, it's an industry made up of heartache and broken dreams." Truer words were never spoken.
I always got on with Ron, but I don't think I would be talking out of school if I were to say he was a difficult man. He had burned a lot of bridges by the time I came on board, and would burn a few more before he was done. I remember him as being cocky, just like the guys he sang about in Cryer's Paradise, and I remember thinking that I wanted to be able to wear cowboy boots and a Stetson with that much credibility before I died. He could be so damned difficult but he could also be so incredibly insightful and brilliant. Despite our differences, and we certainly had them, we remained friends over some 20 years.
I remember one time, we were doing a big benefit concert in Newfoundland with Guy Davis, James Keelaghan, Ron and some other Newfoundland artists, and I flew over for the show. When it came time for Ron's set he did five or six brand new songs that would eventually end up on The Sandcastle Sessions, and I don't think there has ever been another time in my life when I have been so completely awed by the power of song. I remember he did 1962 and Cape Spear, and I thought, my God, he's a genius. Ironically, some of his greatest masterpieces are not his most well-known songs.
| | |
| --- | --- |
| Ron Hynes, Rick Emmet, Valdy, Jerry Jeff Walker, Canso, NS 2010 | There were many adventures and some great moments. I toured him with several other songwriters, including Shirley Eikhard and Sylvia Tyson. We played little cafes and huge festival stages, like Winnipeg, where he would perform to tens of thousands of people. A favourite memory of mine is from the Stan Rogers Folk Festival in Canso, Nova Scotia in 2010. I had booked Jerry Jeff Walker to headline that year, and Ron asked me if I could introduce him. No other songwriters have ever touched me more deeply than Ron and Jerry Jeff. To be back stage with these guys – it was a thrill to be sure. |
Ron knew that The St. John's Waltz was my favourite song and would always play it for me if I was in the house. It captured perfectly how I felt in my late teens and early 20s, the sheer exuberance I felt in those glory years. We had an agreement that if I were to die first, he would sing it at my funeral. Every time I'd run into him he'd say, "I know, I know, St. John's Waltz at your wake Bob." Sadly, Ron has left us too early. He was still creating great music, still performing it despite serious health challenges. I heard someone say yesterday that Ron was Newfoundland's Bob Dylan. I think it goes deeper than that. Ron was Newfoundland's Robbie Burns and they'll be singing his songs 200 years from now. He was a giant, a true artist, like Rimbaud, like Renoir, like Oscar Wilde. He could tear your heart out, make you remember what it was like to be a boy, What it felt like to fall in love at 17, make you think about your life.
There is so much more I could say, but I'll leave it here. It was a privilege to work with you Ron. Thanks for the tunes. God bless, and God speed.
---
November 9, 2015
Guy Davis Headed for the Maritimes
Here is where you can catch Canada's favourite bluesman this month:
---
November 3, 2015
Guy Davis Brings the Blues to Young Audiences
Around the World
What some may not know, is that Guy has been bringing blues to young audiences around the world for as long as he has been making music. Not only is Guy an expert on the history of the blues, but he grew up in house that that was often visited by the leaders of the civil rights movement of the 1960s. Guy's father, the famous actor Ossie Davis, was very politically engaged and connected, and Guy would come home from school as a young boy to find people like Martin Luther King, Malcom X, Paul Robeson and Harry Bellefonte in the kitchen, talking to his father. He also became a lifelong friend of America's greatest musical activist, Pete Seeger.
Guy is available for kids shows at both festivals and theatres, and loves to perform in schools. If you are interested in having Guy Davis perform for your young audience, please contact JMI for additional details.


---
November 2, 2015
Ray Bonneville Available with Band
for 2016 Summer Festivals
| | |
| --- | --- |
| | If you were to ask Ray Bonneville what he'll be doing in 2016, he would likely grin and tell you that he'll be satisfying his strong desire to complete the circle he began a long time ago. He may tell you that he has already formed the band he wants to be performing with. After road dogging predominately solo for a great many years, he will be working with long time friends and collaborators; Sacramento based, keyboards and accordion man Richie Lawrence, and Halifax NS based, drums and percussion wizard Geoff Arsenault. |
| | |
After playing together in the Ray Bonneville blues band in the 1970s, Ray and Richie lost sight of one another until a few years ago, and Ray and Geoff have known one another for some 25 years, Geoff having played on three of Ray's recordings for the Red House Records label. Ray gets a spine tingling thrill knowing that he will be free to stand up, strap on a guitar and harmonica, and deep-groove his songs on stages all across the land with these extra fine player/friends with whom he has known such a strong connection…!
There lives an obvious and undeniably deep complicity in the personal and musical souls of these three men. They know one another very well both personally and musically, get along effortlessly, and feel the same love for a story told on the darkly lit tight rope of a simple yet hypnotic and soulful groove. Ray's thumb, Geoff's kick drum, and Richie's left hand will be their invisible, yet very real bass player, as these three salts lay down a lean, grainy, black and white film kind of sound that is likely to take them down some unknown roads, where they hope to come across you and move your soul…!
---
October 30, 2015
Canadian Music Mogul Bernie Finkelstein
Available for Speaking Engagements Next October
A video intro to Bernie Finkelstein
Bernie is available for speaking engagements in Atlantic Canada October 21- 29, 2016.
---
October 27, 2015
JMI Signs Ireland's Skipper's Alley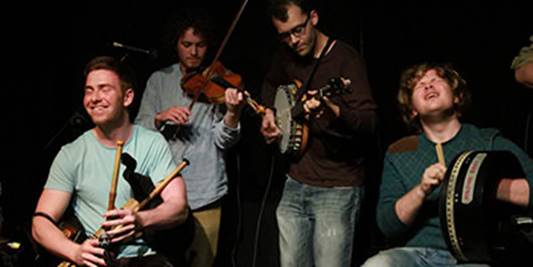 JMI is very excited to announce that we have signed Ireland's Skipper's Alley on for exclusive agency work in Canada. This seven piece band features small pipes, harp, concertina, whistles, guitar, banjo and more, as well as passionately delivered vocals. Definitely one of the most exciting young trad bands to come out of Ireland since Danu burst onto the scene.
Check them out on YouTube here:
Or listen to MP3s here while you work (BandCamp):
https://skippersalley.bandcamp.com/releases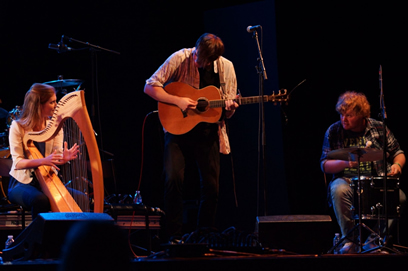 Skipper's Alley has been busy on the other side, winning awards and touring Europe and the British Isles. They have yet to come to Canada, something we mean to fix. The guys will be available for festivals in 2016, with details to follow.
---
October 13, 2015
JMI Signs PEI's Ten Strings And A Goat Skin
JMI is very pleased to announce that we have signed PEI's young trad group, Ten Strings And A Goat Skin.
"A seamless, polished, barrel-drum-tight,
rhythmically innovative and wildly entertaining
traditional music powerhouse."
- The Guardian, 2014
Members of Ten Strings And A Goat Skin, a bilingual band hailing from Prince Edward Island Canada, recent winners of the 2015 East Coast Music Association's award for World Music Recording of the Year, multiple nominees for the 2013 Canadian Folk Music Awards, East Coast Music Awards and Music PEI Awards, are having the time of their lives as a trad/folk/fusion trio. Weaving the music of the Irish, Acadian, Francophone and Maritime cultures and their original creations with modern and world rhythms, Ten Strings And A Goat Skin have created a fiery, contagious and unique sound that has them in demand and touring extensively throughout Canada, the United States and Europe.
We will be touring the guys in the festival circuit next summer, and look for a Maritime tour to be posted here soon.
- 30 -
---
October 10, 2015
Moulettes Reflect on their First Trip to Canada
---
October 9, 2015
A Còig Christmas to Tour the Maritimes and Ontario
in December of 2016
This tour will take place in late November and December of 2016 and will appeal to the same audience as the Barra MacNeil's Christmas show.
---
October 4, 2015
Cape Breton's Coig to Tour the Maritimes in November
Here's where to catch them in November (2016):
---
October 4, 2015
Guy Davis Releases Kokomo Kid
Makes the Cover of Living Blues
| | |
| --- | --- |
| | Guy Davis has just released Kokomo Kid (MC Records) to rave reviews and some other great press. While carrying the blues around the world, from the Equator to the Arctic Circle, Guy came back with some fresh inspiration and new stories to tell. Kokomo Kidd is Guy's follow-up album to the Blues Music Award nominated "Juba Dance" from 2013. The new release, his second for M.C. Records, finds the blues ambassador visiting fresh territory. "It's a new beginning for me," he says, "The first time I produced myself. What I'm showing here is a side of me that's deep inside. It's needing air and light, and here it comes! |

Guy is featured on the cover of the current issue of Living Blues Magazine and recently did an incredibly in-depth interview for No Depression Magazine, which you can read here.
Additionally, there is review of Kokomo Kid Here http://www.nodepression.com/album-review/ghost-pete-seeger and one of his CD release of the one-man play, In Bed with the Blues – the Adventures of Fishy Waters, here.
Guy will tour Canada's Maritime provinces in November of this year and has dates in Ontario and western Canada in April, details to follow. There are also plans for a larger tour of western Canada in the fall of 2016, details TBA.
---
October 04, 2015
Quartette Christmas Headed for Ontario and the Prairies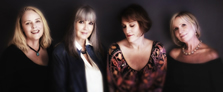 Earlier on we posted some western Christmas dates for Quartette, but the tour has grown since then and we have also added Ontario dates. With two reverent Christmas CDs to their credit and the sweetest harmonies this side of the North Pole, this is a seasonal show not be missed.
Here's where you can catch the Quartette Christmas show in 2016;
---
October 3, 2015
Guy Davis Heading Back to Western Canada Next Fall
It's been another whirlwind year for Guy Davis, with countless dates in North America, Europe, the UK and Russia. Now with a brand new CD coming out, he is ready to get back to western Canada, a place he has been known to say he would like to hang his pyjamas.

The dates will run from September 29 through October 17, inclusive, and this will be a solo tour. Guy will be available from Manitoba to Vancouver Island.
Guy Davis will be in Canada's far north this month and has performed in every province and territory except for Nunavut.
---
September 30, 2015
Ray Bonneville Touring Quebec & Ontario in October of 2015
Here's where you can catch him in October:
---
September 28, 2015
Vishtèn to Launch Terre Rouge in PEI & NB
After successful launches in the US, France and Québec, Vishtèn heads to PEI and NB to launch their new album, Terre Rouge.
September 24th - Salle Bernard LeBlanc @ Centre Culturel Aberdeen in Moncton, NB 8pm
September 25th - The Pourhouse @ The Old Triangle in Charlottetown, PE 8p
Album available on iTunes and at Distribution Plages
After years of incessant touring, and a brief period living in Montreal, the band's trio of powerhouse multi-instrumentalists, Pastelle and Emmanuelle LeBlanc and Pascal Miousse, longed for fresh engagement with their Acadian musical roots – so they took up residencies in their local communities and studied parts of the tradition they had never fully explored.
Emmanuelle decided to study percussive dance, collaborating with local performers and inviting friend and La Bottine Souriante dancer Sandy Silva to PEI. Together, they brought new, more rock-inflected beats into flying Acadian footwork, an approach that shines on "Trois Blizzards," a whirlwind tribute to last winter's fury.
Pascal worked with master Prince Edward Island fiddlers to learn more about PEI tradition and how it related to the fiddle music he grew up with on the Magdalens. "Corandina" is a Vishtèn favorite from the islands that got a revamp for the album.

Pastelle dug into mouth music, a nimble vocal tradition used at dances when no instruments were available. She turned to a local devotee of the practice, Georges Arsenault, a folklorist and historian who had dedicated himself to recording this fast-fading tradition. She listened to his extensive archives, and found herself weaving driving rhythmic vocal patterns into tunes such has "Coeur en Mer" and "Je vous aime tant."
Together, Vishtèn has truly gathered together the fruits of the islands, turning footwork and mouth music, "crooked" fiddle tunes and touching French ballads into dynamic, contemporary pieces. And pulling it all together once again is visionary Montreal producer Éloi Painchaud (Okoumé, Jorane, Stephen Faulkner),
Since the release of Mōsaïk in 2012, the ensemble has scored a second East Coast Music Award for Francophone Album of the Year and performed at the prestigious Woodford Folk Festival in Australia. They've also appeared at the Festival de Cornouaille in Britanny, France and the Festival International de Louisiane. Last November, they performed a concert with Symphony Nova Scotia at the Rebecca Cohn Theatre in Halifax. This year alone, the band has toured Canada, the U.S. and France and made a special appearance at the Canada Winter Games.
Raised in the Evangeline region of Prince Edward Island, co-founders the LeBlanc sisters descended from one of Canada's earliest Acadian settler families. Their father, a music teacher, and their mother, a dancer, helped to nurture the creative spirit that kept tradition alive. Immersed in music and dance practically from birth, Pastelle went on to master piano, mandolin, and accordion while Emmanuelle distinguished herself on bodhràn, Irish whistle, piano, octave mandolin, and jaw harp. Both also excelled at step-dancing. Miousse comes from a musical family of Acadian-Aboriginal ancestry from the Magdelen Islands. He was born into a maritime musical tradition, studying from an early age with master local musicians. A veteran fiddler, guitarist and mandolin player, by the time he joined Vishtèn he had already toured extensively in a variety of musical genres - from rock to jazz to traditional.
The ensemble has received a total of seven East Coast Music Award nominations – winning in 2008 and 2013 for Francophone Recording of the Year – and three PEI Music Awards for Group of the Year, Roots-Traditional Group of the Year and Francophone Album of the Year. They've performed at countless major international festivals and venues, including Festival Interceltique de Lorient in France, Europe's largest Celtic festival, where they were named the "Revelation du Festival" in 2004. They've also performed at the Newport Folk Festival, California Worldfest, the Shetland Islands Folk Festival in Scotland, and the 2010 Olympic Winter Games.
---
September 16, 2015
Moulettes Coming to Canada!
JMI is very excited to announce that England's Moulettes are coming to Canada. While the group has been performing to capacity crowds across Europe and the UK, this is the first time they will be touching down on Canadian soil.

Hard to describe, Moulettes are at the forefront of cutting edge music from Europe blending pop and acoustic sounds.
"Welcome to the world of prog folk…
Moulettes are among the current leading UK practitioners of the sub-genre.
They are like a cross between Pentangle and the Kronos Quartet,
by way of Kate Bush and early Pink Floyd's Syd Barrett."
- Reuter
Moulettes will be touring Quebec in support of Three Friends, who play the music of Gentle Giant, and will be doing a solo show in London, ON.
Watch some very cool videos from Moulettes here.
Here's where you can catch them in September and October:
---
August 29, 2015
Former John Lennon Bandmate and close Friend
to Tour Around Beatle's 75th Birthday
We are really excited to announce a fall tour commemorating the 75th Birthday of John Lennon on October 9th of this year.
The story of the Quarrymen was a major motion picture called Nowhere Boy. Here's a clip from the movie.
This will be a very rare opportunity for Beatles and Lennon fans to talk to one of the people who was there at the very genesis of the most influential pop group in the history of the world.
Here's where you can catch Rod this fall:
---
August 22, 2015
Maddy Prior & Maggie Bell
Interviewed by Holger Peterson
---
July 31, 2015
Guy Davis in Movie with Leon Robinson
In between touring, Guy Davis has been busy shooting a movie called The Rhythm and The Blues in Chicago. The movie chronicles the life of blues great Eddie Taylor and his stepson, Larry Taylor. The movie stars Leon Robinson in the role of Eddie and the legendary Sugar Blue as harp man, Eddie Newell. Guy Davis plays the role of one of his musical heroes, the late, great Jimmy Reed, who popularized the harmonica rack.
---
July 30, 2015
Guy Davis to Tour Canada's Far North
This October, Guy will get to indulge his northern jones when he heads back to the Northwest Territories for a series of dates in remote communities. Here's where he will be in October:
---
July 16, 2015
Elvis Presley's Guitarist Joins
Rod Davis and the Quarrymen On-stage
It was quite a show in Liverpool, England on July 4th. While Rod Davis and the Quarrymen performed alongside one of the greatest rock legends ever, John Lennon, guitarist James Burton played guitar for Lennon's biggest influence, Elvis Presley.
Burton performed on three songs that were common to both Elvis and the Quarrymen, That's Alright Mama, Don't Be Cruel and Mean Woman Blues. Rod presented Burton with a Quarrybank School tie, like the one Lennon was known to wear both before and after he became famous.
Rod Davis will tour Canada in the fall, commemorating the 75th birthday of John Lennon in song and story. Dates are booked from the Maritimes to BC – full schedule to be announced soon
---
July 13, 2015
Sylvia Tyson to Perform in Nova Scotia
And here is when and where you can catch Sylvia in September:


---
July 9, 2015
Vishtèn Summer Dates
Here's where Canadian fans can catch them in July and August:

For a full listing of all their dates, including the US and Europe, please click here.
---
July 6, 2015
Sylvia Tyson in London and Mission This Month
---
June 19, 2015
Guy Davis' Canadian Dates This Summer
For a full listing of Guy's international dates in the coming months, please check here.
Guy will tour eastern Canada and the far north this coming fall, details TBA.
---
June 19, 2015
James Keelaghan's Summer Festivals
---
June 19, 2015
New Vishtèn Album – Terre Rouge
To Be Released in September
First single just launched on iTunes
They knew they had to go back. Back to the red soil of their home islands of the Magdalens and Prince Edward Island. Back to the local characters and torchbearers. Back to the simple act of absorbing, then making, music.
Vishtèn has gathered the fruits of the islands, turning footwork and mouth music, "crooked" fiddle tunes and touching French ballads into dynamic, contemporary pieces. Working with visionary Montreal producer Éloi Painchaud to craft and record the new material, they deconstructed the island's intriguing sonic elements, then reassembled them with a keen sense of rhythm, texture, drive. Musicianship abounds, but never overpowers: At heart, it's about the kitchen party, the dance down a starlit road, the wild times traditional music marks.

Vishtèn will perform dates in Canada, the USA and Europe in the coming months.
---
June 18, 2015
JMI Announces 2017 National Tour for
Black Umfolosi
We are very pleased to announce a national tour for Zimbabwe's Black Umfolosi in March 2017. This tour will come 2 ½ years after their previous Canadian tour in 2014.
| | |
| --- | --- |
| Black Umfolosi's Canadian tours have been among the most successful we have ever been involved with, usually running five to six weeks with most venues completely selling out. Part of what makes them so attractive to presenters is that they can play any sized venue. Because they dance and sing a capella, no backline is required. Their production consists entirely of five wireless mics. This makes them ideal for smaller community presenters who might not normally be able to bring in world music groups of this calibre. | |
The tour will run March 1st through April 2nd, 2017.
---
June 11, 2015
Còig on the Road This Summer
Here's where you can catch them this summer:
---
June 11, 2015
Black Umfolosi Summer Tour Dates
---
June 11, 2015
JMI Signs Guitar Virtuoso Tony McManus
JMI is very pleased to announce that we have secured an exclusive booking agreement with Tony McManus for Canada.
McManus is widely considered the top Celtic guitarist in the world and tours extensively in Europe, the UK, Australia and North America. His work has come to represent Celtic music in the guitar world. He is invited annually to the Chet Atkins Festival in Nashville, has appeared at Guitar Festivals in Soave and Pescantina, Sarzana and Francacorta Italy; Frankston, Australia; Issoudun and Bordeaux France; Kirkmichael, Scotland; Bath and Kent, England; Bochum and Osnabruck, Germany.
He is an enthusiastic collaborator both as a leader and as a sideman having worked with, among many others Dougie McLean, Phil Cunningham, Mairi MacInnes, Liam O'Flynn, Martin Simpson, Kevin Burke, Alison Brown, Martyn Bennett, Natalie MacMaster, Patrick and Jacky Molard, Mairead ní Mhoanaigh and Dermot Byrne, The Nashville Chamber Orchestra, John Jorgenson, Jean Michel Veillon, Catriona Macdonald, Seikou Keita, Xosé Manuel Budiño, Ewen Vernal and Andy Irvine. He is also in great demand as a studio musician having contributed to over 60 albums.


---
June 7, 2015
2016 Strawbs Tour Expands into Western Canada
Acoustic Strawbs is a very simple show to produce from a technical stance, requiring no backline whatsoever.
---
June 6, 2015
Bellowhead to Call It a Day
The following message is posted on their website:
We were thrilled to have the guys over to Canada twice, the only times they ever performed in North America.

You can read more about the band's decision and their incredibly successful run here.
---
June 6, 2015
Oysterband Coming to Canada This Summer
Here is where they will be in August:
---