Headlines:
---
---
February 13, 2016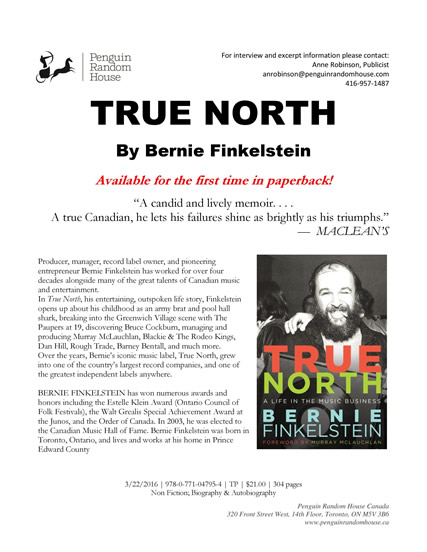 Click to view full size image.
---
February 13, 2016
The Young'uns Nominated as BBC2 Folk Awards
Group of the Year
The Young'Uns took this same honour last year, and this is really an emerging group to watch. Many of their European dates are selling out months in advance, and we are very excited to have them coming to Canada in July. Keep an eye on this page for details. We can tell you that they will be in Alberta and BC next summer for sure.
---
February 9, 2016
Ray Bonneville to tour Atlantic Canada in November
Ray is a Juno Award winning singer-songwriter with a bluesy feel and one of the best solo acts in the country. His tech and hospitality requirements are minimal but his shows are intense and riveting.
---
February 9, 2016
Vishtèn Heading West in the Fall of 2017
Vishtèn on YouTube
Their Rider
---
February 8, 2016
Guy Davis to tour Quebec and Ontario
New York City blues artist Guy Davis will tour Quebec and Ontario from October 25 - November 5, 2017. This will mark Guy's first tour of the region in three years.
---
February 8, 2016
Ten Strings And A Goat Skin's "Corbeau"
Ranks #6 Internationally for World Music
Says Billboard Magazine
Billboard advised that the information is tabulated weekly through Nielsen SoundScan. Groups listed in the top ten for the same week included Buena Vista Social Club, Loreena McKennitt and The High Kings.
"That's some pretty amazing news that came right out of left field!", says group percussionist Caleb Gallant. Contacted while on the road in Indiana, USA, he acknowledged the caliber of artists on the list as being "absolutely amazing".
The group is currently on a forty day tour of the Northern United States.
---
February 8, 2016
Goitse Wins Prestigious German Award
Goitse also won two major awards in 2015, Trad Group of the Year 2015 - Live Ireland Awards and Group of the Year 2015 - Chicago Irish American News Awards.
---
February 8, 2016
Vishtèn Receives ECMA Nomination
---
February 8, 2016
Shane Howard Receives the Order of Australia
JMI would like to congratulate Shane Howard, who was recently awarded The Order of Australia for a life spent championing many causes, including aboriginal rights and the environment. Howard said that while he felt honoured in receiving the award, that it was both "lovely and ironic."
---
February 8, 2016 Quartette Has Two Ontario Dates in February
---
January 31, 2016
James Keelaghan to Tour Western Canada in April 2017
Juno Award winning James Keelaghan is one of Canada's most successful and respected musicians, and one of the brightest stars on the world folk scene today. His touring seldom stops, taking him across North America, Europe, the UK and Australia on a regular basis. Keelaghan has an uncanny knack for finding incredible stories and turning them into finely crafted songs. A commanding performer, he develops an intimate rapport with audiences through his stories and sense of humour, and then leaves them spellbound with passionate renditions of songs that touch on universal emotions and relate historical events to the present.

James is taking some down time to write in early 2016, so don't be surprised if he shows up with some great new additions to his 25-plus year canon.
---
December 21, 2015
Goitse to Tour Western Canada in 2017
---
December 17, 2015
JMI Signs the UK's Young'uns
JMI is very pleased to announce that we have concluded an exclusive booking agreement for Canada with England's fabulous The Young'uns.
Voted 'Best Group' at the 2015 BBC Radio 2 Folk Awards, The Young'uns have fast become one of the foremost groups on the UK folk scene. Beguiling audiences around the world, they seamlessly switch from beautiful ballads to brilliant banter, from profoundly poignant songs to infectiously irreverent humour. This, combined with their passion for storytelling and commitment to maintaining the tradition of social commentary, has led to five star reviews, live sessions on BBC Radio 2, 3 and documentaries on Radio 4 as well as countless sell out shows and main stage festival appearances throughout the UK and abroad.
The guys will be touring Canada in July of 2016, details TBA.
---
December 15, 2015
De Danann to tour Canada in March, 2016
The guys will be featuring music from their decades long career, as well as from their current release, Wonderwaltz. For anyone who loves trad, this tour is not to be missed.

Here is where you can catch them in March*:
*Please note that dates may be added to this tour.
---
December 14, 2015
Ten Strings And A Goat Skin
Jump into 2016
Invitations for a return to Milwaukee Irish Festival, the worlds largest Irish festival, and Shrewsbury Folk Festival, the second largest folk festival in UK, has resulted in their having been festival favourites in 2015. Additional praise from Shrewsbury came on the announcement that the PEI band had the highest CD sales of the festival, an uncommon occurrence for an artist's debut tour in the country. Further 2016 festival returns and inclusions by major events and festivals are upcoming.
With time spent in late December at Studio4 in Joliette, Quebec with good friend, musician and producer Leonard Podolak [The Duhks], the group had opportunity to finish work on its newest recording project and is expecting a CD release in late spring. Group member Rowen Gallant comments, "This album is overdue and we are proud and excited to be introducing our new music to everyone in early 2016." The trio is hopeful that it will be well received.
Rounding out this year and the holiday season, Ten Stings And A Goat Skin has the great fortune to be guesting in Toronto with host, CBC personality and recording artist, David Myles, at his Massey Hall Presents concert, "An East Coast Christmas", along with The Fortunate Ones, Damhnait Doyle and Stuart Cameron on Dec. 21st just before they head home to the Island. The band will ring in the New Year at a fund raising event for the Summerside Lobster Carnival at Credit Union Place in Summerside, PEI and invites Islanders to join them in the celebration.
Ten Strings And A Goat Skin's 2016 touring kicks off on January 14th. with a twenty date trip across the United States with performances from Rice University Auditorium Performance Hall in Oregon, to the Chandler Music Hall in Vermont and the prestigious Burren Backroom Sessions in Massachusetts. The tour wraps up in Ohio, where the group will headline the inaugural concert at a new performance space, Hensville Park, Toledo Ohio's entertainment epicentre located in a revitalized area associated with the the city's triple A baseball team, the Toledo Mud Hens.
This Winter US tour will be followed by subsequent jaunts through France, Switzerland, Canada, the US and the UK in 2016.
The guys will tour Atlantic Canada September 30th through October 9th of 2016, and Western Canada November 3rd through 20th, also in 2016.
For more information on Ten Strings And A Goat Skin and a complete gig listing please go to TenStringsAndAGoatSkin.com.
WINTER US TOUR DATES
---
December 5, 2015
Gordie MacKeeman Europe's Second most Popular Festival Act
Here is the break down:
The guys have spent most of the past two years abroad, touring not only Europe and the UK, but Australia, Malaysia, India and even Borneo. They will be sticking a little closer to home in the coming year, but Canadians can look forward to seeing them in all regions of the country in 2016.
* Source: Spiral Earth, November 13, 2015
---
December 5, 2015
Coig to Tour Western Canada in the New Year
Here's where you can catch them out west in the new year:
---
November 30, 2015
A Quartette Christmas
Available for Western Canada in December, 2016
The shows feature Sylvia Tyson, Gwen Swick, Cindy Church and Caitlin Hanford, as well as a three piece backing band, for a total of 7 people on stage.


The 2015 tour booked up extremely quickly, so please let us know if you would like a date, as we are not able to expand the tour beyond the dates listed above.
---
November 22, 2015
Remembering Ron Hynes
The music of Ron Hynes has been with me most of my life. I first encountered it when me and my buddies would make our annual pilgrimages to the Atlantic Folk Festival in Nova Scotia in the late 1970s. They would always put the Wonderful Grand Band on late at night when people were drinking, and my God, they were fun. Later when I was a D.J. at university I would spin Ron and the WGB, and then later still, like every other folk singer and busker in the country, I performed Sonny's Dream in bars and on sidewalks from one end of the country to the other when I was trying to establish myself as a folk singer. "Sing Sonny," someone would shout from the back of the bar. It never failed. It was not possible to do the circuit without knowing that song. And that was 30 years ago.
Fast forward to the 1990s and I had become a booking agent and a huge Ron Hynes fan. Cryer's Paradise was released in 1993 and I swear I must have played it every day for five years running. It was as brilliant a collection of songs as I had heard from any Canadian songwriter, and that's saying something in the land of Cohen, Mitchell and Lightfoot. Not only were the songs powerful, but as I would find out later, they were also largely autobiographical. (I remember a gig he did one night where he was in the hole after paying the band, just like the lyric, "Most nights I'm left with less than I get paid.)
I got to know Ron a little while Cryer's Paradise was making waves. There was a big push from the label and he had a couple of good years, but then, as is often the case in this business, things went a bit south for a while and all of a sudden, Ron vanished. He left his management company and his native Newfoundland and went to Toronto, and nobody heard much of him for some time. Then I went to the East Coast Music Awards, I think it must have been 1996, and I ran into Ron. "Where the hell have you been?" I said. "I want to be your agent." Things had not been going well, and he was so happy to have someone express an interest in booking him again. I remember his exact words. "Jesus Bob, I need this in my life right now. I need to be working." And so we shook hands and I signed him to my fledgling agency. That night I remember thinking, "Jesus, I just signed Hank Williams." To me, it felt like that. It was early on in my career as an agent, and to have an artist of Ron's calibre was more than I could have imagined.
At that time, Ron's stature was not nearly what it is today. Despite the success of Sonny and the stunning masterpiece of Cryer's Paradise, Ron was hardly a household name and getting the gigs was not easy, nor was the money much at first. Ron eventually moved here to PEI and had a house out near Summerside. I was booking gigs, but they were down the road, and Ron needed money now. Sometimes he would call me and say he had no money, no food in the house, and could I send some cash in advance of the bookings I had secured. I did this many times until we got up and running. One night we were talking about the foibles of the music business and he said, "Bob, it's an industry made up of heartache and broken dreams." Truer words were never spoken.
I always got on with Ron, but I don't think I would be talking out of school if I were to say he was a difficult man. He had burned a lot of bridges by the time I came on board, and would burn a few more before he was done. I remember him as being cocky, just like the guys he sang about in Cryer's Paradise, and I remember thinking that I wanted to be able to wear cowboy boots and a Stetson with that much credibility before I died. He could be so damned difficult but he could also be so incredibly insightful and brilliant. Despite our differences, and we certainly had them, we remained friends over some 20 years.
I remember one time, we were doing a big benefit concert in Newfoundland with Guy Davis, James Keelaghan, Ron and some other Newfoundland artists, and I flew over for the show. When it came time for Ron's set he did five or six brand new songs that would eventually end up on The Sandcastle Sessions, and I don't think there has ever been another time in my life when I have been so completely awed by the power of song. I remember he did 1962 and Cape Spear, and I thought, my God, he's a genius. Ironically, some of his greatest masterpieces are not his most well-known songs.
| | |
| --- | --- |
| Ron Hynes, Rick Emmet, Valdy, Jerry Jeff Walker, Canso, NS 2010 | There were many adventures and some great moments. I toured him with several other songwriters, including Shirley Eikhard and Sylvia Tyson. We played little cafes and huge festival stages, like Winnipeg, where he would perform to tens of thousands of people. A favourite memory of mine is from the Stan Rogers Folk Festival in Canso, Nova Scotia in 2010. I had booked Jerry Jeff Walker to headline that year, and Ron asked me if I could introduce him. No other songwriters have ever touched me more deeply than Ron and Jerry Jeff. To be back stage with these guys – it was a thrill to be sure. |
Ron knew that The St. John's Waltz was my favourite song and would always play it for me if I was in the house. It captured perfectly how I felt in my late teens and early 20s, the sheer exuberance I felt in those glory years. We had an agreement that if I were to die first, he would sing it at my funeral. Every time I'd run into him he'd say, "I know, I know, St. John's Waltz at your wake Bob." Sadly, Ron has left us too early. He was still creating great music, still performing it despite serious health challenges. I heard someone say yesterday that Ron was Newfoundland's Bob Dylan. I think it goes deeper than that. Ron was Newfoundland's Robbie Burns and they'll be singing his songs 200 years from now. He was a giant, a true artist, like Rimbaud, like Renoir, like Oscar Wilde. He could tear your heart out, make you remember what it was like to be a boy, What it felt like to fall in love at 17, make you think about your life.
There is so much more I could say, but I'll leave it here. It was a privilege to work with you Ron. Thanks for the tunes. God bless, and God speed.
---
November 9, 2015
Guy Davis Headed for the Maritimes
Here is where you can catch Canada's favourite bluesman this month:
---
November 3, 2015
Guy Davis Brings the Blues to Young Audiences
Around the World
What some may not know, is that Guy has been bringing blues to young audiences around the world for as long as he has been making music. Not only is Guy an expert on the history of the blues, but he grew up in house that that was often visited by the leaders of the civil rights movement of the 1960s. Guy's father, the famous actor Ossie Davis, was very politically engaged and connected, and Guy would come home from school as a young boy to find people like Martin Luther King, Malcom X, Paul Robeson and Harry Bellefonte in the kitchen, talking to his father. He also became a lifelong friend of America's greatest musical activist, Pete Seeger.
Guy is available for kids shows at both festivals and theatres, and loves to perform in schools. If you are interested in having Guy Davis perform for your young audience, please contact JMI for additional details.


---
November 2, 2015
Ray Bonneville Available with Band
for 2016 Summer Festivals
| | |
| --- | --- |
| | If you were to ask Ray Bonneville what he'll be doing in 2016, he would likely grin and tell you that he'll be satisfying his strong desire to complete the circle he began a long time ago. He may tell you that he has already formed the band he wants to be performing with. After road dogging predominately solo for a great many years, he will be working with long time friends and collaborators; Sacramento based, keyboards and accordion man Richie Lawrence, and Halifax NS based, drums and percussion wizard Geoff Arsenault. |
| | |
After playing together in the Ray Bonneville blues band in the 1970s, Ray and Richie lost sight of one another until a few years ago, and Ray and Geoff have known one another for some 25 years, Geoff having played on three of Ray's recordings for the Red House Records label. Ray gets a spine tingling thrill knowing that he will be free to stand up, strap on a guitar and harmonica, and deep-groove his songs on stages all across the land with these extra fine player/friends with whom he has known such a strong connection…!
There lives an obvious and undeniably deep complicity in the personal and musical souls of these three men. They know one another very well both personally and musically, get along effortlessly, and feel the same love for a story told on the darkly lit tight rope of a simple yet hypnotic and soulful groove. Ray's thumb, Geoff's kick drum, and Richie's left hand will be their invisible, yet very real bass player, as these three salts lay down a lean, grainy, black and white film kind of sound that is likely to take them down some unknown roads, where they hope to come across you and move your soul…!
---
October 30, 2015
Canadian Music Mogul Bernie Finkelstein
Available for Speaking Engagements Next October
A video intro to Bernie Finkelstein
Bernie is available for speaking engagements in Atlantic Canada October 21- 29, 2016.
---
October 27, 2015
JMI Signs Ireland's Skipper's Alley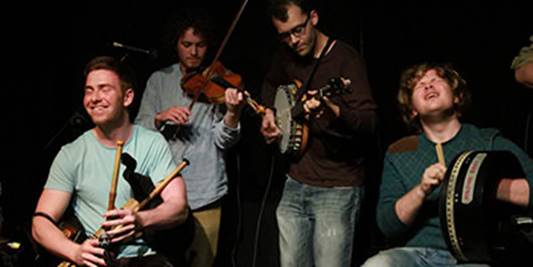 JMI is very excited to announce that we have signed Ireland's Skipper's Alley on for exclusive agency work in Canada. This seven piece band features small pipes, harp, concertina, whistles, guitar, banjo and more, as well as passionately delivered vocals. Definitely one of the most exciting young trad bands to come out of Ireland since Danu burst onto the scene.
Check them out on YouTube here:
Or listen to MP3s here while you work (BandCamp):
https://skippersalley.bandcamp.com/releases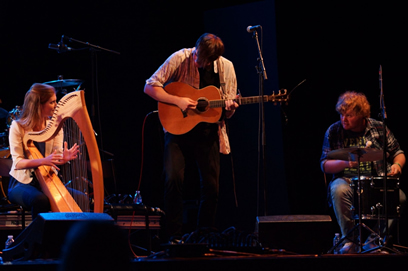 Skipper's Alley has been busy on the other side, winning awards and touring Europe and the British Isles. They have yet to come to Canada, something we mean to fix. The guys will be available for festivals in 2016, with details to follow.
---
October 13, 2015
JMI Signs PEI's Ten Strings And A Goat Skin
JMI is very pleased to announce that we have signed PEI's young trad group, Ten Strings And A Goat Skin.
"A seamless, polished, barrel-drum-tight,
rhythmically innovative and wildly entertaining
traditional music powerhouse."
- The Guardian, 2014
Members of Ten Strings And A Goat Skin, a bilingual band hailing from Prince Edward Island Canada, recent winners of the 2015 East Coast Music Association's award for World Music Recording of the Year, multiple nominees for the 2013 Canadian Folk Music Awards, East Coast Music Awards and Music PEI Awards, are having the time of their lives as a trad/folk/fusion trio. Weaving the music of the Irish, Acadian, Francophone and Maritime cultures and their original creations with modern and world rhythms, Ten Strings And A Goat Skin have created a fiery, contagious and unique sound that has them in demand and touring extensively throughout Canada, the United States and Europe.
We will be touring the guys in the festival circuit next summer, and look for a Maritime tour to be posted here soon.
- 30 -
---
October 10, 2015
Moulettes Reflect on their First Trip to Canada
---
October 10, 2015
Gordie MacKeeman and His Rhythm Boys Tour the Maritimes
in October to Promote New Album
Upcoming Maritime shows include:
*All October shows are a co-headline bill with Acadian traditional group, Vishten with the exception of The MACK, Oct. 17 in Charlottetown.
For tickets and show details, visit: gordiemackeeman.com.
Produced by Dale Murray, Laugh, Dance & Sing features 13 original songs and traditional tunes that excel in demonstrating the group's infectious high-energy flair, crisp musicianship and rollicking rhythm and roots sound.
The band, featuring Gordie MacKeeman (fiddle, cello, acoustic guitar, feet percussion, vocals), Peter Cann (guitars, banjo, vocals), Thomas Webb (guitars, bass, banjo, steel guitar, vocals) and Mark Geddes (bass, percussion, mandolin, piano) weave together a refreshing mix of invigorating songs, traditional-leaning ideas, and modern influences infused with solid instrumentation, rockabilly-inspired rhythms and toe tapping reels - all polished by MacKeeman's stunning fiddle work.
Gracing stages from Canada to the United Kingdom, from the United States to Belgium, Malaysia, India and Australia, Gordie MacKeeman and His Rhythm Boys are renowned for their high-energy exhilarating live show, jaw-dropping stagecraft and showmanship.
Currently touring India, the group has performed at the legendary Glastonbury Festival, Celtic Connections, WOMAD, Orkney Folk Festival, Shrewsbury Folk Festival and the Woodford Folk Festival, and received the Galaxie Super Nova Award at the Ottawa Folk Festival (in 2012) for their outstanding high-energy performance. Whether it is performing on a grand festival stage or in an intimate concert hall, the powerhouse group has the magnetic ability to bring audiences to their feet causing standing ovations wherever they go.
With a growing list of notable achievements, the group were recently honoured with the 2015 Music PEI Award for Entertainer of the Year and Touring Artist of the Year and their album, P
ickin n' Clickin was awarded the 2014 East Coast Music Award and Music PEI Award for Roots Traditional Group Recording of the Year.
For more information on Gordie MacKeeman and His Rhythm Boys, visit: gordiemackeeman.com and like them on Facebook here.
-30-
For photos, review copies or interview opportunities, contact:
Wendy Phillips, Phillips Public Relations Ltd.

902-492-0960 / wendy@pprl.ca
---
October 9, 2015
A Còig Christmas to Tour the Maritimes and Ontario
in December of 2016
This tour will take place in late November and December of 2016 and will appeal to the same audience as the Barra MacNeil's Christmas show.
---
October 4, 2015
Cape Breton's Coig to Tour the Maritimes in November
Here's where to catch them in November (2016):
---
October 4, 2015
Guy Davis Releases Kokomo Kid
Makes the Cover of Living Blues
| | |
| --- | --- |
| | Guy Davis has just released Kokomo Kid (MC Records) to rave reviews and some other great press. While carrying the blues around the world, from the Equator to the Arctic Circle, Guy came back with some fresh inspiration and new stories to tell. Kokomo Kidd is Guy's follow-up album to the Blues Music Award nominated "Juba Dance" from 2013. The new release, his second for M.C. Records, finds the blues ambassador visiting fresh territory. "It's a new beginning for me," he says, "The first time I produced myself. What I'm showing here is a side of me that's deep inside. It's needing air and light, and here it comes! |

Guy is featured on the cover of the current issue of Living Blues Magazine and recently did an incredibly in-depth interview for No Depression Magazine, which you can read here.
Additionally, there is review of Kokomo Kid Here http://www.nodepression.com/album-review/ghost-pete-seeger and one of his CD release of the one-man play, In Bed with the Blues – the Adventures of Fishy Waters, here.
Guy will tour Canada's Maritime provinces in November of this year and has dates in Ontario and western Canada in April, details to follow. There are also plans for a larger tour of western Canada in the fall of 2016, details TBA.
---
October 04, 2015
Quartette Christmas Headed for Ontario and the Prairies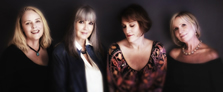 Earlier on we posted some western Christmas dates for Quartette, but the tour has grown since then and we have also added Ontario dates. With two reverent Christmas CDs to their credit and the sweetest harmonies this side of the North Pole, this is a seasonal show not be missed.
Here's where you can catch the Quartette Christmas show in 2016;
---
October 3, 2015
Guy Davis Heading Back to Western Canada Next Fall
It's been another whirlwind year for Guy Davis, with countless dates in North America, Europe, the UK and Russia. Now with a brand new CD coming out, he is ready to get back to western Canada, a place he has been known to say he would like to hang his pyjamas.

The dates will run from September 29 through October 17, inclusive, and this will be a solo tour. Guy will be available from Manitoba to Vancouver Island.
Guy Davis will be in Canada's far north this month and has performed in every province and territory except for Nunavut.
---
October 3, 2015
Gordie MacKeeman to Tour the Prairies in october, 2015
Gordie MacKeeman & His Rhythm Boys have been on the road for two years, virtually non-stop and mostly abroad, performing hundreds of dates in Europe, Australia, India, Malaysia and the UK. They even managed to play Borneo.

With a brand new CD to be released in October (details to follow soon) the guys are going to concentrate on touring in Canada in the coming year. We have a tour of Ontario coming up in April and one of BC this coming November, but it has been a couple of years since they played the prairies.
The guys will be available for dates in Manitoba, Saskatchewan and Alberta from October 26th through November 6th, 2016. This will be a much shorter tour than the previous ones we have done in Western Canada, so let us know if you are interested in a date as they tend to go quickly

You can watch new video promoting their upcoming CD, Laugh, Dance & Sing here.
---
September 30, 2015
Ray Bonneville Touring Quebec & Ontario in October of 2015
Here's where you can catch him in October:
---
September 28, 2015
Vishtèn to Launch Terre Rouge in PEI & NB
After successful launches in the US, France and Québec, Vishtèn heads to PEI and NB to launch their new album, Terre Rouge.
September 24th - Salle Bernard LeBlanc @ Centre Culturel Aberdeen in Moncton, NB 8pm
September 25th - The Pourhouse @ The Old Triangle in Charlottetown, PE 8p
Album available on iTunes and at Distribution Plages
After years of incessant touring, and a brief period living in Montreal, the band's trio of powerhouse multi-instrumentalists, Pastelle and Emmanuelle LeBlanc and Pascal Miousse, longed for fresh engagement with their Acadian musical roots – so they took up residencies in their local communities and studied parts of the tradition they had never fully explored.
Emmanuelle decided to study percussive dance, collaborating with local performers and inviting friend and La Bottine Souriante dancer Sandy Silva to PEI. Together, they brought new, more rock-inflected beats into flying Acadian footwork, an approach that shines on "Trois Blizzards," a whirlwind tribute to last winter's fury.
Pascal worked with master Prince Edward Island fiddlers to learn more about PEI tradition and how it related to the fiddle music he grew up with on the Magdalens. "Corandina" is a Vishtèn favorite from the islands that got a revamp for the album.

Pastelle dug into mouth music, a nimble vocal tradition used at dances when no instruments were available. She turned to a local devotee of the practice, Georges Arsenault, a folklorist and historian who had dedicated himself to recording this fast-fading tradition. She listened to his extensive archives, and found herself weaving driving rhythmic vocal patterns into tunes such has "Coeur en Mer" and "Je vous aime tant."
Together, Vishtèn has truly gathered together the fruits of the islands, turning footwork and mouth music, "crooked" fiddle tunes and touching French ballads into dynamic, contemporary pieces. And pulling it all together once again is visionary Montreal producer Éloi Painchaud (Okoumé, Jorane, Stephen Faulkner),
Since the release of Mōsaïk in 2012, the ensemble has scored a second East Coast Music Award for Francophone Album of the Year and performed at the prestigious Woodford Folk Festival in Australia. They've also appeared at the Festival de Cornouaille in Britanny, France and the Festival International de Louisiane. Last November, they performed a concert with Symphony Nova Scotia at the Rebecca Cohn Theatre in Halifax. This year alone, the band has toured Canada, the U.S. and France and made a special appearance at the Canada Winter Games.
Raised in the Evangeline region of Prince Edward Island, co-founders the LeBlanc sisters descended from one of Canada's earliest Acadian settler families. Their father, a music teacher, and their mother, a dancer, helped to nurture the creative spirit that kept tradition alive. Immersed in music and dance practically from birth, Pastelle went on to master piano, mandolin, and accordion while Emmanuelle distinguished herself on bodhràn, Irish whistle, piano, octave mandolin, and jaw harp. Both also excelled at step-dancing. Miousse comes from a musical family of Acadian-Aboriginal ancestry from the Magdelen Islands. He was born into a maritime musical tradition, studying from an early age with master local musicians. A veteran fiddler, guitarist and mandolin player, by the time he joined Vishtèn he had already toured extensively in a variety of musical genres - from rock to jazz to traditional.
The ensemble has received a total of seven East Coast Music Award nominations – winning in 2008 and 2013 for Francophone Recording of the Year – and three PEI Music Awards for Group of the Year, Roots-Traditional Group of the Year and Francophone Album of the Year. They've performed at countless major international festivals and venues, including Festival Interceltique de Lorient in France, Europe's largest Celtic festival, where they were named the "Revelation du Festival" in 2004. They've also performed at the Newport Folk Festival, California Worldfest, the Shetland Islands Folk Festival in Scotland, and the 2010 Olympic Winter Games.
---
September 23, 2015
Gordie MacKeeman and Vishtèn Double Bill
Touring the Maritimes in October
Two of the region's hottest live acts, indeed, two of Canada's best live trad acts, will be touring the Maritimes together in October. Gordie MacKeeman and His Rhythm Boys and Vishtèn are both PEI based acts, and will be performing around the Maritimes as a double bill in November. Both acts feature step dancing, great vocals and incredible musicianship, with a an emphasis on fiddling.
If you like east coast roots music, you won't want to miss this one. Here is where you can catch them: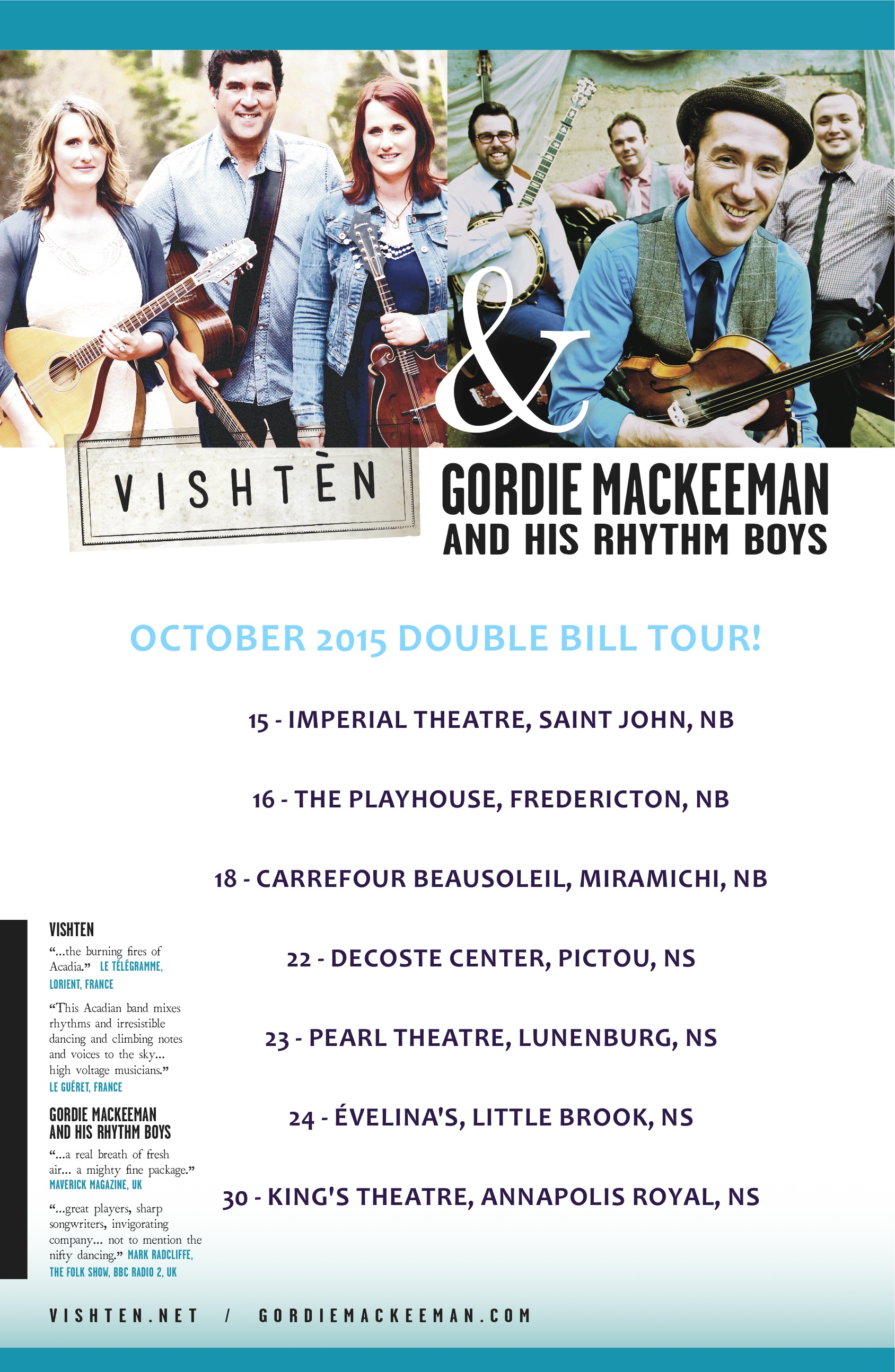 *More dates could be added to this tour
---
September 22, 2015
Gordie MacKeeman Headed Back Out West in November
Despite spending an incredible 8 weeks touring western Canada last year, Gordie and Co. are headed back there again in November. Westerners seem to have an insatiable appetite for great music and on-stage hijinks.


Here's where you can catch them in November:
---
September 21, 2015
Gordie MacKeeman Performing
Three Dates in Ontario
---
September 16, 2015
Moulettes Coming to Canada!
JMI is very excited to announce that England's Moulettes are coming to Canada. While the group has been performing to capacity crowds across Europe and the UK, this is the first time they will be touching down on Canadian soil.

Hard to describe, Moulettes are at the forefront of cutting edge music from Europe blending pop and acoustic sounds.
"Welcome to the world of prog folk…
Moulettes are among the current leading UK practitioners of the sub-genre.
They are like a cross between Pentangle and the Kronos Quartet,
by way of Kate Bush and early Pink Floyd's Syd Barrett."
- Reuter
Moulettes will be touring Quebec in support of Three Friends, who play the music of Gentle Giant, and will be doing a solo show in London, ON.
Watch some very cool videos from Moulettes here.
Here's where you can catch them in September and October:
---
August 29, 2015
Former John Lennon Bandmate and close Friend
to Tour Around Beatle's 75th Birthday
We are really excited to announce a fall tour commemorating the 75th Birthday of John Lennon on October 9th of this year.
The story of the Quarrymen was a major motion picture called Nowhere Boy. Here's a clip from the movie.
This will be a very rare opportunity for Beatles and Lennon fans to talk to one of the people who was there at the very genesis of the most influential pop group in the history of the world.
Here's where you can catch Rod this fall:
---
August 22, 2015
Maddy Prior & Maggie Bell
Interviewed by Holger Peterson
---
July 31, 2015
Guy Davis in Movie with Leon Robinson
In between touring, Guy Davis has been busy shooting a movie called The Rhythm and The Blues in Chicago. The movie chronicles the life of blues great Eddie Taylor and his stepson, Larry Taylor. The movie stars Leon Robinson in the role of Eddie and the legendary Sugar Blue as harp man, Eddie Newell. Guy Davis plays the role of one of his musical heroes, the late, great Jimmy Reed, who popularized the harmonica rack.
---
July 30, 2015
Guy Davis to Tour Canada's Far North
This October, Guy will get to indulge his northern jones when he heads back to the Northwest Territories for a series of dates in remote communities. Here's where he will be in October:
---
July 26, 2015
Les Tireux d'Roches Tour Atlantic Canada in 2017
Les Tireux d'Roches seront en tournée
dans les provinces atlantiques en 2017
For the past 17 years, be it in China, Germany, Spain, France or Canada, Les Tireux d'Roches have been cultural ambassadors for Quebec who are revered wherever they perform. Hailing from a region overflowing with creativity, this colourful crew has developed a unique and off the wall folk/trad style. Harmonica, saxophone, flute, accordion, percussions, banjo, bouzouki, foot tapping and guitar make up the band's expressive arsenal. In the studio or live, they dish out effervescent sounds guaranteed to make you dance.
Attention, Les Tireux d'Roches débarquent! Ces dignes ambassadeurs de la culture québécoise sont encensés partout où ils performent. Que ce soit en Allemagne, en Espagne, en France ou au Canada, ils laissent une trace indélébile dans le cœur des gens. Depuis plus de 17 ans, Les Tireux d'Roches offrent une musique inspirée et une présence de scène foudroyante. Harmonica, saxophone, flûte, accordéon, percussion, banjo, bouzouki, pieds et guitare font partie du feu d'artifice musical qui vous attend. Un changement d'air qui vous rendra heureux, rien de moins. Que la fête commence!
This group will appeal to both English and Francophone fans of traditional folk, world music.
Ce groupe unique saura plaire autant à votre public francophone qu'au public anglophone. Les amateurs de musique trad, festive et du monde seront comblés!

If you would like to consider a date, please contact us and we will be happy to discuss specifics with you.
N'hésitez-pas à nous contacter afin de réserver votre date et nous serons heureux de discuter des conditions d'accueil avec vous.
This tour is organised by JMI, in collaboration with COOP Les Faux-Monnayeurs, produceur of Les Tireux d'Roches
Cette tournée est organisée par JMI avec l'accord de la COOP Les Faux-Monnayeurs, producteur des Tireux d'Roches.
---
July 16, 2015
Elvis Presley's Guitarist Joins
Rod Davis and the Quarrymen On-stage
It was quite a show in Liverpool, England on July 4th. While Rod Davis and the Quarrymen performed alongside one of the greatest rock legends ever, John Lennon, guitarist James Burton played guitar for Lennon's biggest influence, Elvis Presley.
Burton performed on three songs that were common to both Elvis and the Quarrymen, That's Alright Mama, Don't Be Cruel and Mean Woman Blues. Rod presented Burton with a Quarrybank School tie, like the one Lennon was known to wear both before and after he became famous.
Rod Davis will tour Canada in the fall, commemorating the 75th birthday of John Lennon in song and story. Dates are booked from the Maritimes to BC – full schedule to be announced soon
---
July 13, 2015
Sylvia Tyson to Perform in Nova Scotia
And here is when and where you can catch Sylvia in September:


---
July 9, 2015
Vishtèn Summer Dates
Here's where Canadian fans can catch them in July and August:

For a full listing of all their dates, including the US and Europe, please click here.
---
July 6, 2015
Sylvia Tyson in London and Mission This Month
---
June 19, 2015
Guy Davis' Canadian Dates This Summer
For a full listing of Guy's international dates in the coming months, please check here.
Guy will tour eastern Canada and the far north this coming fall, details TBA.
---
June 19, 2015
James Keelaghan's Summer Festivals
---
June 19, 2015
New Vishtèn Album – Terre Rouge
To Be Released in September
First single just launched on iTunes
They knew they had to go back. Back to the red soil of their home islands of the Magdalens and Prince Edward Island. Back to the local characters and torchbearers. Back to the simple act of absorbing, then making, music.
Vishtèn has gathered the fruits of the islands, turning footwork and mouth music, "crooked" fiddle tunes and touching French ballads into dynamic, contemporary pieces. Working with visionary Montreal producer Éloi Painchaud to craft and record the new material, they deconstructed the island's intriguing sonic elements, then reassembled them with a keen sense of rhythm, texture, drive. Musicianship abounds, but never overpowers: At heart, it's about the kitchen party, the dance down a starlit road, the wild times traditional music marks.

Vishtèn will perform dates in Canada, the USA and Europe in the coming months.
---
June 18, 2015
JMI Announces 2017 National Tour for
Black Umfolosi
We are very pleased to announce a national tour for Zimbabwe's Black Umfolosi in March 2017. This tour will come 2 ½ years after their previous Canadian tour in 2014.
| | |
| --- | --- |
| Black Umfolosi's Canadian tours have been among the most successful we have ever been involved with, usually running five to six weeks with most venues completely selling out. Part of what makes them so attractive to presenters is that they can play any sized venue. Because they dance and sing a capella, no backline is required. Their production consists entirely of five wireless mics. This makes them ideal for smaller community presenters who might not normally be able to bring in world music groups of this calibre. | |
The tour will run March 1st through April 2nd, 2017.
---
June 18, 2015
Gordie MacKeeman Summer Dates
Here's where you can find Atlantic Canada's funnest band this summer:
---
June 11, 2015
Còig on the Road This Summer
Here's where you can catch them this summer:
---
June 11, 2015
Black Umfolosi Summer Tour Dates
---
June 11, 2015
JMI Signs Guitar Virtuoso Tony McManus
JMI is very pleased to announce that we have secured an exclusive booking agreement with Tony McManus for Canada.
McManus is widely considered the top Celtic guitarist in the world and tours extensively in Europe, the UK, Australia and North America. His work has come to represent Celtic music in the guitar world. He is invited annually to the Chet Atkins Festival in Nashville, has appeared at Guitar Festivals in Soave and Pescantina, Sarzana and Francacorta Italy; Frankston, Australia; Issoudun and Bordeaux France; Kirkmichael, Scotland; Bath and Kent, England; Bochum and Osnabruck, Germany.
He is an enthusiastic collaborator both as a leader and as a sideman having worked with, among many others Dougie McLean, Phil Cunningham, Mairi MacInnes, Liam O'Flynn, Martin Simpson, Kevin Burke, Alison Brown, Martyn Bennett, Natalie MacMaster, Patrick and Jacky Molard, Mairead ní Mhoanaigh and Dermot Byrne, The Nashville Chamber Orchestra, John Jorgenson, Jean Michel Veillon, Catriona Macdonald, Seikou Keita, Xosé Manuel Budiño, Ewen Vernal and Andy Irvine. He is also in great demand as a studio musician having contributed to over 60 albums.


---
June 7, 2015
2016 Strawbs Tour Expands into Western Canada
Acoustic Strawbs is a very simple show to produce from a technical stance, requiring no backline whatsoever.
---
June 6, 2015
Bellowhead to Call It a Day
The following message is posted on their website:
We were thrilled to have the guys over to Canada twice, the only times they ever performed in North America.

You can read more about the band's decision and their incredibly successful run here.
---
June 6, 2015
Oysterband Coming to Canada This Summer
Here is where they will be in August:
---
March 31, 2015
Sylvia Tyson to Perform in Ontario in April
---
March 27, 2015
Acoustic Strawbs to Tour Canada
in October of 2016
Apparently there is no stopping the Strawbs. Back by popular demand, the guys will tour Central Canada in from September 29 through October 9, 2016.
---
March 27, 2015
Claire Lynch to Tour Atlantic and Western Canada
Here's where you can catch her in Western Canada in October:
And as posted in February, Claire and her band will be appearing in the following East Coast markets in May:
---
March 20, 2015
England's Moulettes to Tour in October
The UK's Moulettes first came to our attention as the support act for a massive tour of the UK and Europe in support of Britain's top folk group, Bellowhead.
Available in Canada from September 25 through October 15.
Learn more about Moulettes farther down our news page here.
Moulettes are coming to Canada in early October of 2016. They already have three support dates for We Three Friends in Quebec, as follows:
If you are interested in a date with Moulettes, please contact us, and we can discuss particulars. We would also be pleased to send you MP3s for their current CD, Constellations.
---
March 12, 2015
World Music Group Baka Beyond
to Tour Canada in the Fall of 2016
There are world music groups, and then there are world music groups. With members from six countries in Europe and Africa, Baka Beyond is truly unique.
Listen to Baka Beyond while you work.
Non-stop dancing, incredible percussion, stunning vocals and incredible musicianship are the hallmarks of this group.
See the Baka Beyond tech rider.
---
March 6, 2015
Maddy Prior and Steeleye Span
to Tour Canada in July
There are legends, and then there are legends. Steeleye Span was formed in 1969, and along with Fairport Convention, were one of the seminal UK acts to take British folk music and fuse it with contemporary rock. This group changed the face of folk music forever, taking it out of small clubs and into the world of gold discs and international tours. Members have come and gone over the years, but Steeleye has always remained at the forefront of the genre they helped to define, and, 38 years later the band has become an institution in British music.
Here's where you can catch them:
---
February 27, 2015
Quartette Christmas Heading to the Prairies
---
February 17, 2015
Goitse Touring Western Canada in March
JMI is very pleased to announce our first ever tour with Ireland's Goitse, which will take place in March of this year in western Canada.

We have a long tradition of working with Irish trad groups and artists such as Danu, Dervish, Sharon Shannon and De Danann, and Goitse easily shares the same shelf with those artists.
---
February 9, 2015
Claire Lynch to Tour Atlantic Canada
Claire Lynch will tour Atlantic Canada for the firs time in May, 2015. The Nashville based artist has long been recognized and praised as a creative force in acoustic music, and is a pioneer who continually pushes the boundaries of the bluegrass genre. She is the reigning Female Vocalist of the Year for the International Bluegrass Music Association (IBMA) and a 2012 recipient of the United States Artists Walker Fellowship. Her career has been decorated with many other accolades including two Grammy nominations and three International Bluegrass Music Association Female Vocalist awards in 2013, 2010 and 1997.
Here's where you can catch her in the Spring:
---
January 14, 2015
Shane Howard Releases Deeper South
Shane Howard has refined his art with 13 solo albums, 3 Goanna albums, two books and a stable of great production credits, that have established him as a significant contributor to Australian folklore.
His songs have been recorded by numerous artists as diverse as Ireland's Mary Black and Australia's John Farnham and Troy Cassar-Daley. He has spent much of his musical life working with Aboriginal musicians, as well as touring Ireland and forging Irish-Australian connections.
---
January 13, 2015
James Keelaghan Touring Western Canada Next Month
Here's where you can catch him next month:
---
January 7, 2015
JMI Signs Baka Beyond
JMI is announcing today an exclusive signing for Baka Beyond's Canadian engagements.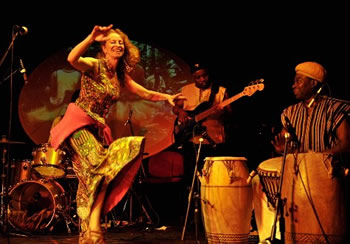 After 20 years of mixing African and Celtic music in equal measures Baka Beyond has become one of the finest danceable bands around, creating the sound of the global village. Not just a touring band, Baka Beyond has a unique relationship with their inspiration – the Baka Pygmies of Cameroon – sending royalties to help their development projects, and even touring with Baka musicians.
Baka Beyond was conceived in 1992 by British musicians Martin Cradick and Su Hart after a 6 week visit to the Baka Forest People deep in the heart of the Cameroon rainforest. They were struck by the Baka's generosity of spirit and joy of life in hard circumstances which is reflected in their music. Martin and Su wanted to bring the spirit of this music back home so they recorded the album "Spirit of the Forest" released under the name "Baka Beyond" which pushed them into worldwide recognition.
The current touring unit are bringing the Spirit of the Forest to festivals in UK and North America. Martin Cradick (guitar), Su Hart (vocals) and Clyde Kramer (drums) have all spent time living and playing music with the Baka Pygmies in their rainforest home. Ayodele Scott (percussion) brings the rhythms and colour of his native Sierra Leone into the mix, while all these elements are grounded by the solid Congolese grooves of Kibisingo (bass). The lineup is completed by Ellie Jamison (vocals) who is returning to Baka Beyond after a bit of a break to bring 3 children safely into the world.
". . . if you are not dancing, maybe you should have someone check your pulse.
The party atmosphere was irrepressible"
- Evening Standard
---
January 7, 2015
Goitse Takes Trad Group of the Year
Goitse has established itself as a massively popular band among trad fans the world over. Rightly so. This wonderful quintet released Tall Tales & Misadventures to worldwide recognition in 2015.

Goitse last week took the prestigious Trad Group of the Year at the Live Ireland Awards, no small feat in a country that has produced many of the greatest traditional groups the world has ever known.
They also recently won Group of the Year with the Chicago Irish American News.
Goitse will tour western Canada in March.
---
December 19, 2014
De Danann to Tour Canada
March, 2016
JMI is very pleased to announce a national tour today for a true legend of tradition Irish music. Platinum selling De Danann will tour Canada from March 3 - 20, 2016.
De Danann were formed in 1975 in Galway and became one of the most influential bands in traditional Irish music. The group released their debut album 'De Danann' in 1975 and in total have recorded 14 albums including 'Anthem', 'Star Spangled Molly', and 'A Jacket of Batteries' and achieved chart success, with many of the albums reaching gold and platinum status.
De Danann will be available right across Canada on this tour.
---
December 16, 2014
JMI Signs England's Moulettes
JMI is very excited to announce an exclusive signing for Canadian engagements with one of England's most in-demand and progressive folk-pop groups, Moulettes. The band first came to our attention as the opening act for Bellowhead's massive, sold out fall tour of Europe. Once we started listening, it was easy to see why they are creating such a buzz in Europe.
Many Moulettes met and started playing music together when they were 15 to 17 years old. After a couple of EPs and singles they released an acclaimed debut album on Balling, The Jack/Sotones in 2010, which found its way on to several Best Of The Year lists. They also won an Innovation Award and best group from the prestigious Fatea roots-music website and got nominated for best band by the alternative Brit awards. Their charismatic, idiosyncratic yet poppy brand of progressive, psychedelic neo-classical folk rock has enthralled crowds at many festivals as varied as Bestival, Glastonbury, End of the Road and Cropredy.
Now Moulettes return with their third studio album, and their first for Navigator Records, 'Constellations' released on June 2nd. Recorded in studios, church buildings, caves and bedrooms in Sussex and Wales over 2013. Brighton dub troubadour Faye Houston, dubstep producer Mike Dennis (Dface) and many of Brighton's finest players complete a supporting chamber orchestra cast that emphasizes the band's desire to blend musical styles and experiment with sound in a way that has been a hallmark of their recordings to date. Thus 'Constellations' crosses varied and expansive musical territory over its ten tracks. As cellist and front singer Hannah Miller notes,
"People can listen to Moulettes and hear Shostakovich, Miles Davis, Pentangle, Pink Floyd, Bjork and Skrillex. That is where we've all come from…everyone shares in over 80 years of recorded music history".
What the press is saying about Moulettes...
"a cross between Pentangle and the Kronos Quartet,
by way of Kate Bush and early Pink Floyd's Syd Barrett."
– Reuters
"This is what a modern folk album should sound like." ****
– Evening Standard
"The best music I heard at Latitude was by the Moulettes"
– The Independent
"…songwriting of rare depth and inventiveness" ****
– Songlines

---
December 2, 2014
Còig Wins Canadian Folk Music Award
JMI's Còig has earned its first Canadian Folk Music Award, taking home Traditional Album of the Year honours for its debut album Five.
JMI is currently working on east coast tour and western Canada tours for the band, and expects that they will be busy on the festival circuit in 2015, with several major festivals already confirmed.
---
November 19, 2014
Gordie MacKeeman to Tour Quebec and Ontario
We are excited today to announce that Gordie MacKeeman & His Rhythm Boys will tour central Canada from March 31st through April 17th of 2016. The guys recently showcased at Ontario Contact and we have had a steady stream of inquiries ever since.
---
November 10, 2014
Two Quartette Christmas Shows in December
Here's where you can catch them next month:
---
October 25, 2014
Guy Davis to Tour Western Canada in April
Touring Russia as this is being written, Guy has performed in South America, Africa, Australia, Asia, Europe and America since he last set foot in western Canada, and says he is greatly looking forward to visiting old friends and traveling down well known highways.
Guy on YouTube: "That's No Way To Get Along"
Here is where he will be in the Spring of 2015:
---
October 25, 2014
Claire Lynch Wins 'Song of the Year' at 2014 IBMA Awards
[From the article by Mark Papadatos in Digital Journal
Bluegrass sensation Claire Lynch took home the award for "Song of the Year" at this year's International Bluegrass Music Association (IBMA) awards.
The 25th annual IBMA award ceremony took place in Raleigh, North Carolina, on October 2.
| | |
| --- | --- |
| | Lynch won for her song "Dear Sister," the title track of her latest studio album, which was well-received by Digital Journal. She co-wrote the tune with veteran songwriter Louisa Branscomb (who was responsible for writing Dale Ann Bradley and Alison Krauss' collaboration "I'll Take Love.") "Dear Sister" is an inspirational song about human faith, and brevity in the face of adversity. Most impressive about "Dear Sister" is that it was based on letters that were written by Branscomb's ancestors who fought in the Civil War. |
In addition, Lynch (Digital Journal article naming her as one of the Top-10 Angelic Voices of Our Time) also won the IBMA award for "Recorded Event of the Year" for "Wild Montana Skies," her collaboration with acoustic bluegrass group Special Consensus and dobro virtuoso Rob Ickes. This song was produced by Alison Brown, banjo player and co-founder of the independent record label, Compass Records.
Throughout her career, she has won the IBMA "Female Vocalist of the Year" honor three times, in 1997, 2010 and 2013; moreover, she has been nominated for two Grammy awards.
For more information on bluegrass star Claire Lynch, visit her official website.
---
September 27, 2014
James Keelaghan and Còig
Multiple CFMA Nominees
JMI congratulates James Keelaghan and Còig on their multiple nominations for the upcoming Canadian Folk Music Awards, which will be held in Ottawa November 27th through 29th.
Both James and Coig are currently booking up tours both at home in Canada and internationally. When James is not on the road performing, he is busy running the long-standing Owen Sound Summerfolk folk festival.
---
September 17, 2014
Bellowhead Plays Hyde Park in London
From BBC Radio 2


Crowd-pleasing Folk evangelists
Jon Boden and John Spiers' 11-strong party outfit
already have plenty of Radio 2 form.
With bags of charisma, inspired arrangements, and twenty different instruments including bouzoukis, kazoos, melodeons and bagpipes all making up the Bellowhead sound, it's not hard to imagine why they are frequently hailed one of the UK's finest live acts.
Also on the bill were Lionel Ritchie, Lennie Kravitz and the BBC Concert Orchestra.
Currently celebrating their tenth anniversary, their return to Hyde Park is set to be one of the highlights of a fantastic year of touring for Bellowhead, and a fantastic day in Hyde Park for Radio 2.

See video and listen to MP3s here.
---
September 2, 2014
Còig Makes the Cover of Penguin Eggs
We already have offers coming in for festivals for summer of 2015, so we expect this incredible new Celtic supergroup to be very busy in the coming years.
See what all the fuss is about here (YouTube).
---
August 5, 2014
JMI Welcomes The Henry Girls
JMI is very excited to welcome Ireland's The Henry Girls to our roster.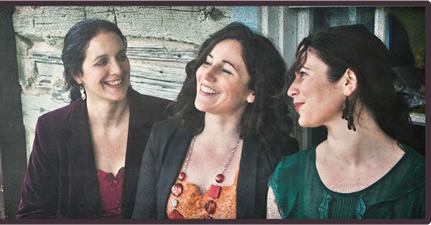 The Henry Girls are an Irish folk and roots music group consisting of three sisters; Karen, Lorna and Joleen McLaughlin. All three have studied music and are multi-instrumentalists featuring fiddle, ukulele, banjo, guitar, harp, mandolin, piano, and accordion. Their trademark sound is one of stunning three part harmonies on material which is a mix of traditional Irish folk music and Americana. In addition to their own recordings, they have contributed backup vocals to Mary Black's album Stories from the Steeples and have also collaborated with Session Americana, Dónal Lunny, Moya Brennan, Jennifer Kimball, and The Fox Hunt.
JMI will tour The Henry Girls across Canada in the summer of 2015.
---
July 24, 2014
Claire Lynch Adds Quebec and Ontario Dates
Nashville's Claire Lynch has added a week of dates for Central Canada onto her current western tour. She is now available for performances in Quebec & Ontario from October 23rd through November 1st, 2015.

Claire has two Grammy nominations and is the current IBMA Female Vocalist of the Year. Ontario presenters of bluegrass and roots performers will want to take advantage of this opportunity to book one of the most respected American bluegrass artists.
Dear Sister - New Civil War Song from Claire Lynch (YouTube)
---
July 17, 2014
JMI Signs Ireland's Goitse
JMI has been putting a fresh coat of paint on our roster, and as such, we are delighted to announce that we have signed a traditional Irish group we've had our eyes on for years, the wonderful Goitse.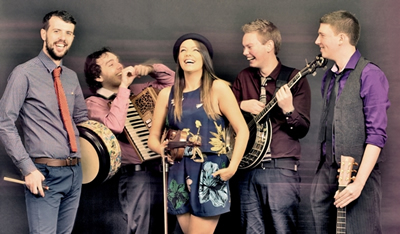 Forged in the white-hot creative crucible of Limerick University's Irish World Academy of Music and Dance, this quintet has graduated with a musical maturity worthy of the greatest. They have made a name for themselves as one of the most sought after bands amongst connoisseurs of Irish Traditional music across the globe, with their performances gaining notoriety on four continents. Having won feverish critical plaudits for their Dónal Lunny-produced second album Transformed, the band has skyrocketed to the forefront of the traditional Irish music scene.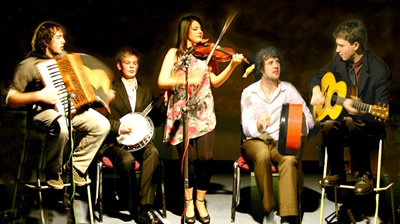 The gripping rhythm section sets a breath taking pace for the music while the sweet, charismatic voice of Áine Mc Geeney draws audiences into the music in a way very few performers can achieve. When not singing, Áine's energetic style of fiddle playing is complimented hugely by multi-award-winning banjo and mandolin virtuoso James Harvey. His ability to transcend genres, combined with his unparalleled technical ability is a joy to behold. Bridging the gap between melody and accompaniment is the piano and piano accordionist, Tadhg Ó Meachair. The Dublin native is renowned for his unique approach to bass work and accompaniment, while also having picked up national awards for his melody playing.
Goitse will tour western Canada in March of 2015 and Canadians festivals in the same year.
---
July 17, 2014
JMI Signs Maddy Prior and Steeleye Span
JMI has take great pride over the years in working with legendary acts such as Fairport Convention, Pete Seeger and Jerry Jeff Walker. We very excited today to announce that we have signed England's legendary Maddy Prior & Steeleye Span.
Steeleye Span has been one of the most influential names in British roots music. Pioneers of folk-rock, Steeleye Span changed the face of folk music forever, taking it out of small clubs and into the world of gold records and international tours. Members have come and gone over the years, but Steeleye has always remained at the forefront of the genre they helped to define, and 45 years later the band is an institution in British music.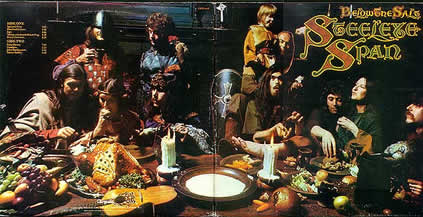 Steeleye Span formed in 1969, with the vision of playing folk music in a contemporary, electric band format. Taking their name from the song Horkstow Grange, their debut recording Hark! The Village Wait is a pioneering album that set out the blueprint for folk-rock.
Further line-up changes ensued with Ashley Hutchings leaving to form The Albion Band, followed shortly afterwards by Martin Carthy. Steeleye recruited Rick Kemp on bass, Bob Johnson on guitar and Nigel Pegrum as the band's first drummer. With a more rock-oriented approach, it was this line-up that enjoyed the biggest commercial success, with the acapella Latin carol Gaudete achieving a Christmas chart entry in 1973 and a No 5 hit in 1975 with All Around My Hat produced by Mike Batt.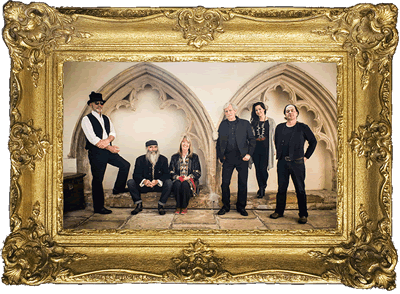 Steeleye Span will tour Canada with Maddy Prior for two weeks in the summer of 2015, with inquiries coming in before the official announcement was even made. These will be very special dates and there are no plans to tour Canada beyond next summer.
---
July 11, 2014
Black Umfolosi to Tour Canada in 2014
Here's where you can catch the guys this fall*
*More dates may be added to this tour.
---
July 3, 2014
JMI and Your Privacy
---
July 3, 2014
James Keelaghan Summer Dates
---
June 25, 2014
Quarrymen Member Rod Davis to Tour
Around John Lennon's 75th Birthday
Rod was raised in Woolton on the outskirts of Liverpool and was a close friend of John Lennon's from a very early age when they attended Sunday school together. In 1956 he and John formed the legendary skiffle group, The Quarrymen with two other friends. Rod played banjo in the group for two years until he was replaced by Paul McCartney. At one time, there were three Beatles in The Quarrymen when George Harrison joined.
---
June 12, 2014
Ray Bonneville to Tour Quebec
and Ontario in 2015
Listen to MP3s from Easy Gone here.
Ray will hit the road in Quebec and Ontario from October 15-25, 2015.
---
June 12, 2014
Sylvia Tyson to Tour Central Canada
She then established a distinguished solo career, and is also known today as one of the Canadian vocal divas within the award winning group "Quartette". She has graced our country's recordings for four decades, writing classic songs and making music that has made this Chatham, Ontario native an international star, and a Canadian treasure. As one half of the Folk Country duo "Ian & Sylvia", she recorded 13 albums and helped change what the world was listening to. The album most revered today: "Great Speckled Bird" is now acknowledged as the beginning of a Country Rock sound that led to an evolution, still at the core of Country radio playlists.

---
June 11, 2014
Bellowhead on Star Studded Bill
in Hyde Park in September
Lennie Kravitz, Lionel Ritchie, among performers
If you're going to be in London in September, plan to join BBC Radio 2 for a festival in a day as they celebrate the best of the station's music with one special day of live performances from a starry array of top UK and international artists.
BBC has just announced two more artists for Radio 2 Live In Hyde Park to perform alongside Lionel Richie with the BBC Concert Orchestra in what will be an exclusive UK performance for the star.

Joining Lionel Richie will be the amazing James Blunt and The Dutch jazz-star who smashed Michael Jackson's sales records in her homeland, Caro Emerald.
Lenny Kravitz will also perform a set on the night, marking his first UK gig for three years. Plus, Irish vocalist and musician Imelda May will be taking to the stage.
Also appearing will be the superb Beverley Knight, US sisters The Pierces and the best folk live experience you'll ever experience from the incomparable Bellowhead.
Bellowhead live: New York Girls [Official] (YouTube)
Jools Holland and his band will also be performing with special guests Sandie Shaw and Ruby Turner and the event will be hosted by Chris Evans with other Radio 2 presenters.
Event Details:
Sunday 11 September 2011 - Hyde Park, London
Tickets £32.50 plus booking fees (under-3s free)
---
June 10, 2014
Guy Davis Summer Dates
American bluesman Guy Davis divides his summers mostly between Europe, the UK and America. In 2014, he will also be playing several Canadian festivals right across Canada.

Guy's current release, Jube Dance, spent 10 weeks in the number 1 position on the international RMR blues charts this winter and continues to be widely played around the world.

Some Cold, Rainy Day (YouTube)
Here's where he will be playing in July and August:
---
June 10, 2014
Quartette Summer Dates
Because Sylvia Tyson, Cindy Church, Gwen Swick and Caitlin Hanford all have busy solo careers and other projects, it can be hard to get them together for dates in the summer.
---
June 6, 2014
Vishtèn Will Tour Prairies in October
The globetrotting Vishtèn will undertake a rare western Canada tour this coming fall.
The past year has seen them tour Australia & America, and we've lost count of how many times they have been to Europe.

Here's where they will be in October:

Vishtèn's Pastelle LeBlanc

Oct 02
Athabasca
AB
Nancy Appleby Theatre
Oct 03
Edmonton
AB
Festival Place 
Oct 04
Okotoks
AB
Rotary Performing Arts Centre
Oct 06
Grande Prairie
AB
Grand Prairie Live Theatre
Oct 08
Prince Albert
SK
E.A. Rawlinson Centre
Oct 09
Saskatoon
SK
The Bassment
Oct 10
Calgary
AB
Dalhousie Community Centre
Oct 11
Rocky Mountain
House
AB
Grandview Stage Resort
La Fougue des Fées (YouTube)
---
June 6, 2014
Ray Bonneville Heading West This Fall
Ray Bonneville will be busy in Canada this October. His Maritime tour takes place early in the month, and after a few days off, he will head to western Canada for dates in Manitoba, Saskatchewan, Alberta and BC.
Here is a list of Ray's western gigs for this fall:
---
June 6, 2014
Martin Simpson Heading West in November
British Folk singer and guitar hero Martin Simpson will tour western Canada in November of 2014.
There is no-one who has more successfully combined the diverse elements of British, Afro-American and old-timey music than Simpson. His 15 years living in the US were well spent. In addition his own songwriting has produced some real gems, from the truck-stop epic, "Love Never Dies" to the profoundly moving "Never Any Good" and "One Day". Martin has been nominated an astounding 26 times in the twelve years of the BBC Radio 2 Folk Awards - more than any other performer - with 9 consecutive years as nominee for Musician of The Year, which he has won twice.
Here's where you can catch him this fall:
---
June 3, 2014
JMI Introduces
Speaker's Corner
We are very excited to announce that JMI has added a Speaker's Corner to our roster of folk and roots musicians. While there will be a focus on people with a strong connection to the music world, we will also be adding speakers from diverse backgrounds. Our aim will be to make available speakers who have unique and fascinating stories to tell.
Please allow us to introduce you to our first four signings.
ROD DAVIS was, from a very early age, a close personal friend of John Lennon, and eventually became the banjo player in Lennon's first band, The Quarrymen in 1956. "I lived in Woolton and first met John Lennon at St. Peter's Sunday School when we were very small boys. I lived near (drummer) Colin Hanton and we all used to play street football together." Davis was eventually replaced by a young upstart named Paul McCartney, and was there on the famous day in 1957 when John met Paul.
Rod Davis will be available to tour Canada around the 75th birthday of John Lennon in the fall of 2015.
•
JOE BOYD is a true pop music pioneer. After graduating from Harvard in 1964, he staged some of the first UK tours for blues giants such as Muddy Waters, and was at Newport in 1965 where he supervised Bob Dylan's electric debut. He has produced the likes of Eric Clapton, Pink Floyd & Fairport Convention, and as head of music for Warner Brothers Films, organized the scoring of Deliverance and A Clockwork Orange and made the feature-length documentary Jimi Hendrix. In 2006, Joe published his memoir "White Bicycles: Making Music in the Sixties" which sold 75,000 copies world wide.
•
BERNIE FINKELSTEIN is both a giant and a pioneer of the Canadian music industry and the founder of True North Records. When only 22, he was invited by the legendary Albert Grossman (Bob Dlyan's manger) to collaborate on managing The Paupers. He also managed artists such as Bruce Cockburn, Murray McLauchlan and Dan Hill and rubbed shoulders with the likes of Beatles manager Brian Epstein, Neil Young, Leonard Cohen and The Grateful Dead. Bernie was the Chairman of MUCHFACT for 26 years, an organization he co-founded with Moses Znaimer in 1984. He was inducted into the Canadian Music Industry Hall of Fame in 2003. Mr. Finkelstein also received The Order of Canada in 2007.
•
BILL GERMAN Author and Rolling Stones insider Bill German discusses his ups and downs with "the greatest rock 'n' roll band in the world." His first book, Under Their Thumb, chronicles his friendship with the Stones (forged when he was still a teenager) and how he became the band's official historian for two decades. He traveled the world with them, stayed at their homes and witnessed their private jam sessions, decadent parties and vicious in-fights. Bill is currently working on a second book about The Rolling Stones.
•
These speakers will be available for theatre tours, corporate work, conferences, and in the case of those connected to the music industry, festivals, where they can give workshops and talks about their experiences.
---
June 3, 2014
Ray Bonneville to Tour Maritimes
in October
Ray will blaze through the Maritimes, take a couple days off and then head out west for more dates. Stay tuned for news on the western dates.
Here's where you can catch Ray in eastern Canada in October of 2014.
---
May 27, 2014
The Strawbs' Dave Cousins Set to Release Biography
in September
'Exorcising Ghosts', written by Strawbs singer and songwriter, Dave Cousins, tells an extraordinary story from the revivalist folk scene of the 1960s, through chart-topping albums and singles, to stadium rock shows of the 1970s. Cousins spares no punches in the untold story of his discovery of Sandy Denny in a folk club in Earls Court and their time together in Denmark. He invited the unknown Rick Wakeman to join Strawbs, and within six months they moved from playing in folk clubs to headlining the Albert Hall.
The subsequent incarnation of Strawbs found pop stardom with the notorious hit, 'Part Of The Union', which ended in an acrimonious bloodbath in Los Angeles. Undeterred, Dave Cousins recast Strawbs as a prog-rock band, playing stadium shows across the USA and Canada.
In 1980, Dave Cousins turned down the chance to sign to Elton John's record label and entered his secret life, the nascent world of commercial radio. Like a roller coaster, Dave Cousins' life has had its ups and downs, but what a ride!
---
May 26, 2014
Còig Set to Release New CD
---
May 16, 2014
JMI Signs Legendary De Danann
JMI is very proud to announce that we have signed Ireland's legendary, multi-platinum selling De Danann.
Once described as 'the Rolling Stones of Irish Traditional Music', De Danann, returned to the festival stage in 2009 with a new album 'Wonderwaltz' and trips to Finland, Switzerland, Denmark, Italy and the USA. The band have found themselves once again in demand by promoters in Europe and North America. Founding member Alec Finn is joined by Eleanor Shanley (vocals), Derek Hickey (accordion), Brian McGrath (banjo/piano), Ronan O'Flaherty (fiddle) and Neill Lyons (bodhrán).

De Danann were formed in 1975 in Galway and became one of the most influential bands in traditional Irish music before going their separate ways in 2003. The group released their debut album 'De Danann' in 1975 and in total have recorded 14 albums including 'Anthem', 'Star Spangled Molly' and 'A Jacket of Batteries' and achieved chart success, with many of the albums reaching gold and platinum status.
De Danann will be touring the Canadian festival circuit in the summer of 2015.
---
February 10, 2014
Gordie MacKeeman Headed for Newfoundland & Labrador
---
April 21, 2014
JMI Signs Cape Breton's Còig
"Five acclaimed, award winning solo musicians in their own right,
in one explosive 'coming together'...
Collectively they are a Cape Breton trad triumph..."
- Davie Gardner, the Shetland Times, UK
---
April 21, 2014
Ray Bonneville Releases
Easy Gone on Red House
On Easy Gone, Bonneville delivers 10 reasons why longevity pays off. On each song, his taut guitar work shimmers like the scales on coiled rattler, menacing and confident. His voice carries the rich, natural timbre of time and his harmonica rhythms add an extra dollop of grit to his streetwise sound. Produced by Bonneville and Justin Douglas, Easy Gone wears the faded work clothes of a man who knew when he "said I do to a highway," as he sings in "Who Do Call the Shots," that it wasn't going to be an easy marriage. But he also knew divorce was not an option, and affirms his vows in soulful lyrics that balance thoughtful observation, impassioned emotion and the restless soul of a wanderer.
---
April 4, 2014
Gordie MacKeeman Wins ECMA
for Pickin 'n Clickin
---
April 2, 2014
Gordie MacKeeman and Vishtèn
to Showcase This Weekend
Two of Atlantic Canada's finest live groups will be showcasing on opposite ends of the country this weekend.
If you are attending either of these conferences, we hope you can make one of the showcases - they will not disappoint
---